BAMBOO MAT BAG
Wei Minghui, CHN, 2012
The product uses the traditional Chinese summer sleeping bamboo mat as the surface of the bag. The bag has patterns on the woven mats, while simultaneously showing the traditional bamboo weaving craft.
Bamboo Mat Bag, 2012
Bamboo mat and leather
H 34 x W 28.5 x D 13 cm (with handle: H  52  cm)
Gift: Wei Minghui, neicun re_design
ABOUT THE DESIGNER
Wei Minghui
Wei Minghui is a graphic designer, product designer and founder of neicun re_design. He works and lives in Beijing.
The principle of neicun is to use a simple way to make a new design. Its speciality is that the pattern can not be repeated. When discarded material is pieced together to make handbags, wallets or many other items, a love of "redesign" is assimilated into them. "More is less" is the guiding principle, with every neicun item well made. The idea of "redesign" is to bring classical designs back into our lives. neicun recycles old poster cloth or other materials, using eco-friendly methods to reproduce classical design. As the materials are all recycled, every handbag has a unique pat tern, and there can never be a worry that someone else may be using the same bag. These designs can also awake memories of the past.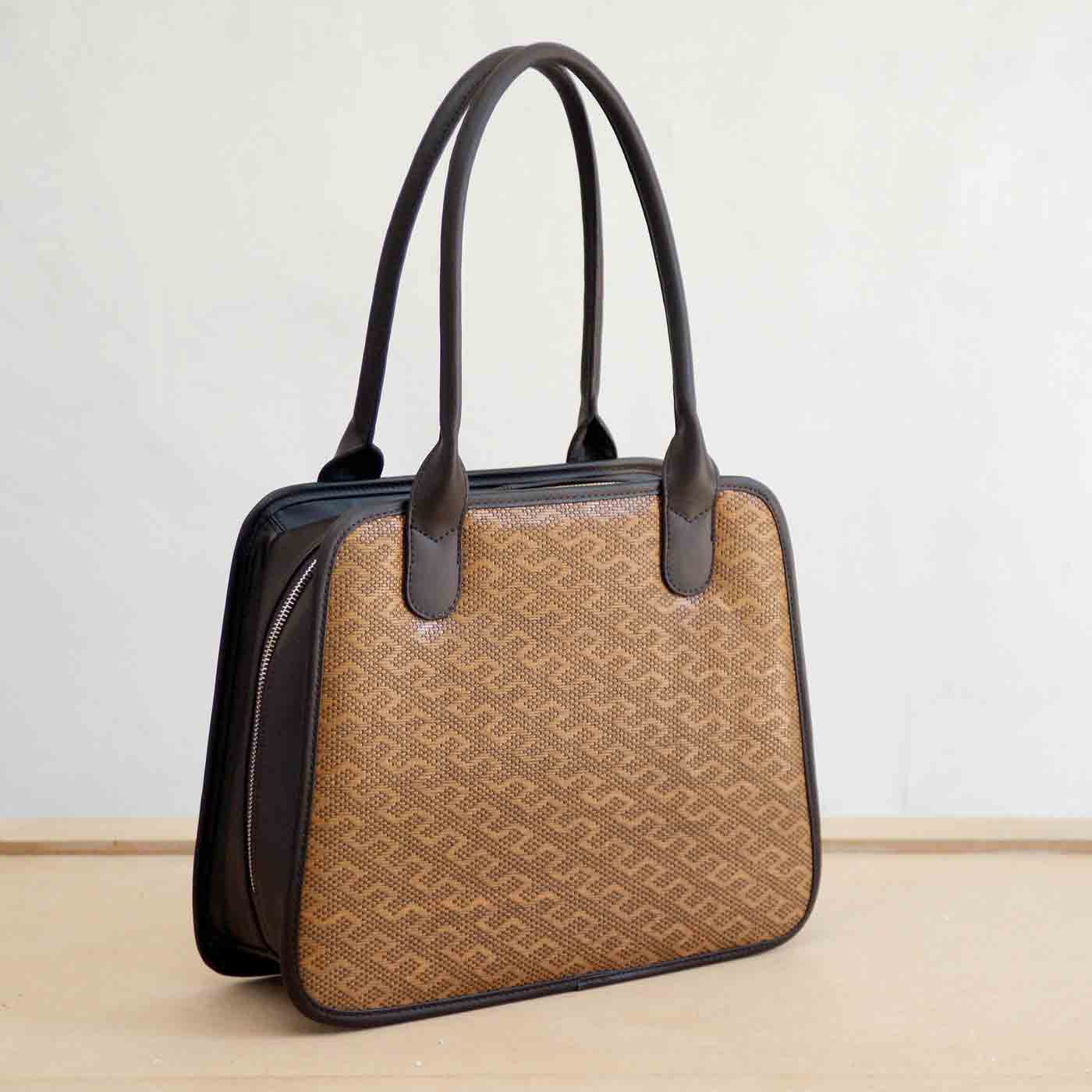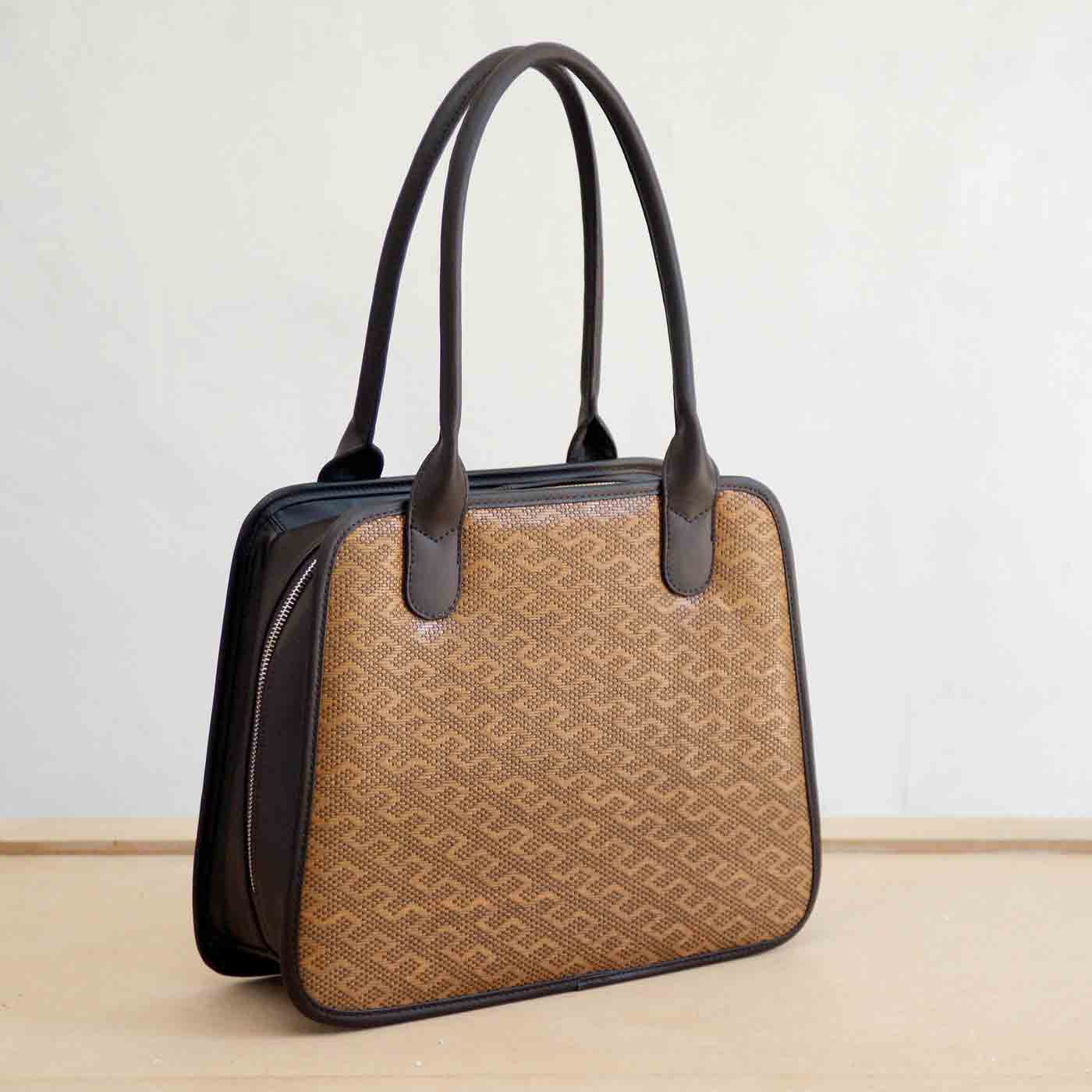 Wei Minghui
Studies: Guangdong University of Technology
Studio: neicun re_design
Philosophy: The principle of neicun is to use a simple way to make a new design.
Status: Graphic and Product Designer
Lives/works: Beijing, China
Contact: www.neicundesign.com
PURE GOLD


Upcycled! Upgraded!
Pure Gold is an exhibition organized by the ifa (Institut für Auslandsbeziehungen), Stuttgart, Germany, which promotes art and cultural exchange in exhibitions, dialogue and conference programs.

As a competence center for international cultural relations, ifa connects civil societies, cultural practices, art, media and science. The ifa is supported by the Federal Foreign Office of the Federal Republic of Germany, the state of Baden-Württemberg and its capital Stuttgart.

©2022 ifa. Institut für Auslandsbeziehungen