SOLO BENCH
Domingos Tòtora, BRA, 2010
The designer places on iron feet seats made of recycled cardboard pulp with organic shapes alluding to stones found nearby.
Solo Bench, Domingos Tótora, 2010
Cardboard, iron
H 43 x W 210 x D 64 cm
Domingos Tótora lives and works in Maria da Fé, a town in the Mantiqueira Mountains, Minas Gerais, Brazil. Returning to his village after studies, he chose recycled cardboard as the raw material for his work, which operates between art and design. His pieces include vases, fruit bowls and furniture that relate to the primary colours of nature, like those of tree bark, stones and earth.
The textures of objects bring the effects of light and shade from the sun with the same intensity as sunlight passing through the valleys. His items are developed in a simultaneous process where design and implementation go together and complement each other at all levels, from raw material to economic and social aspects. Beauty is inseparable from function.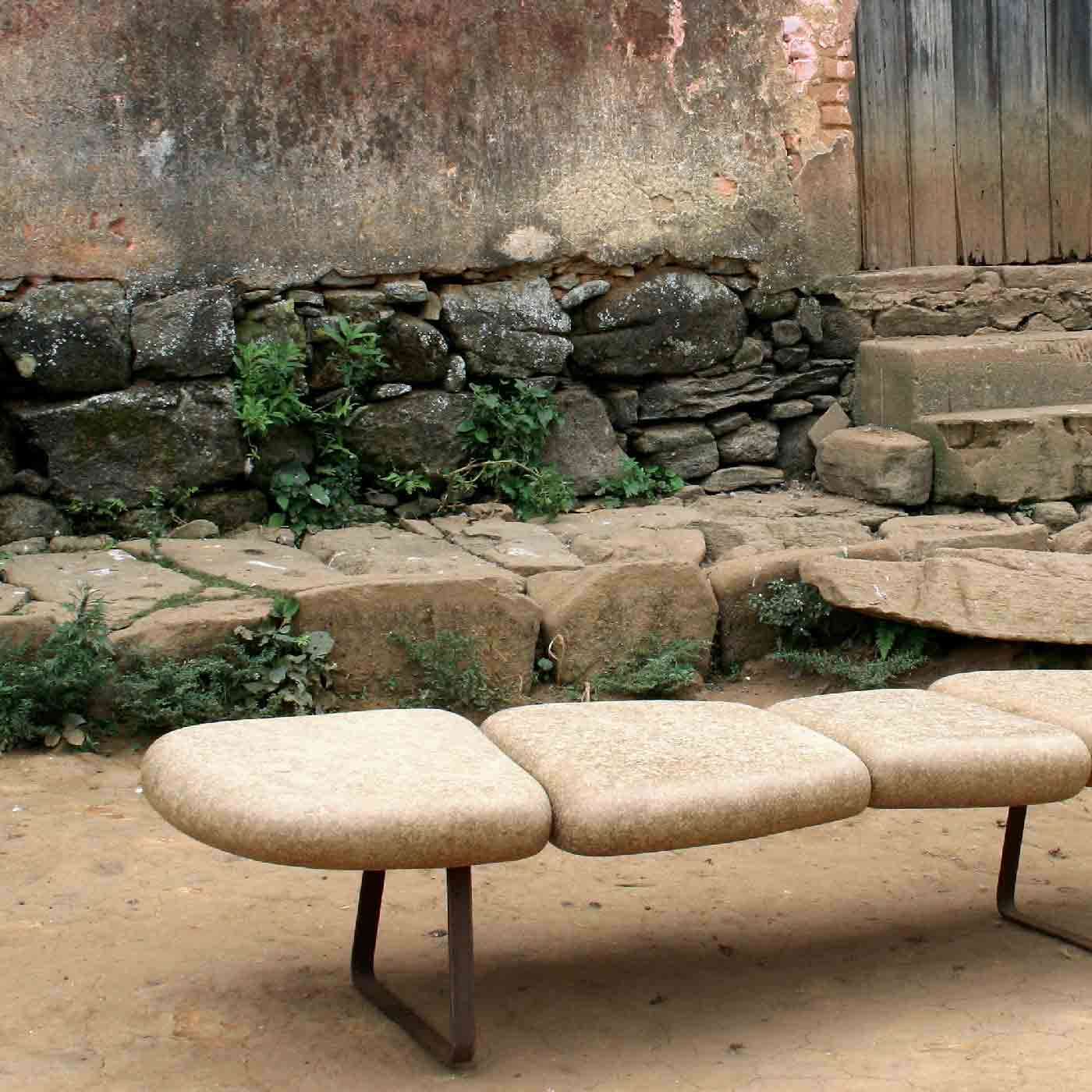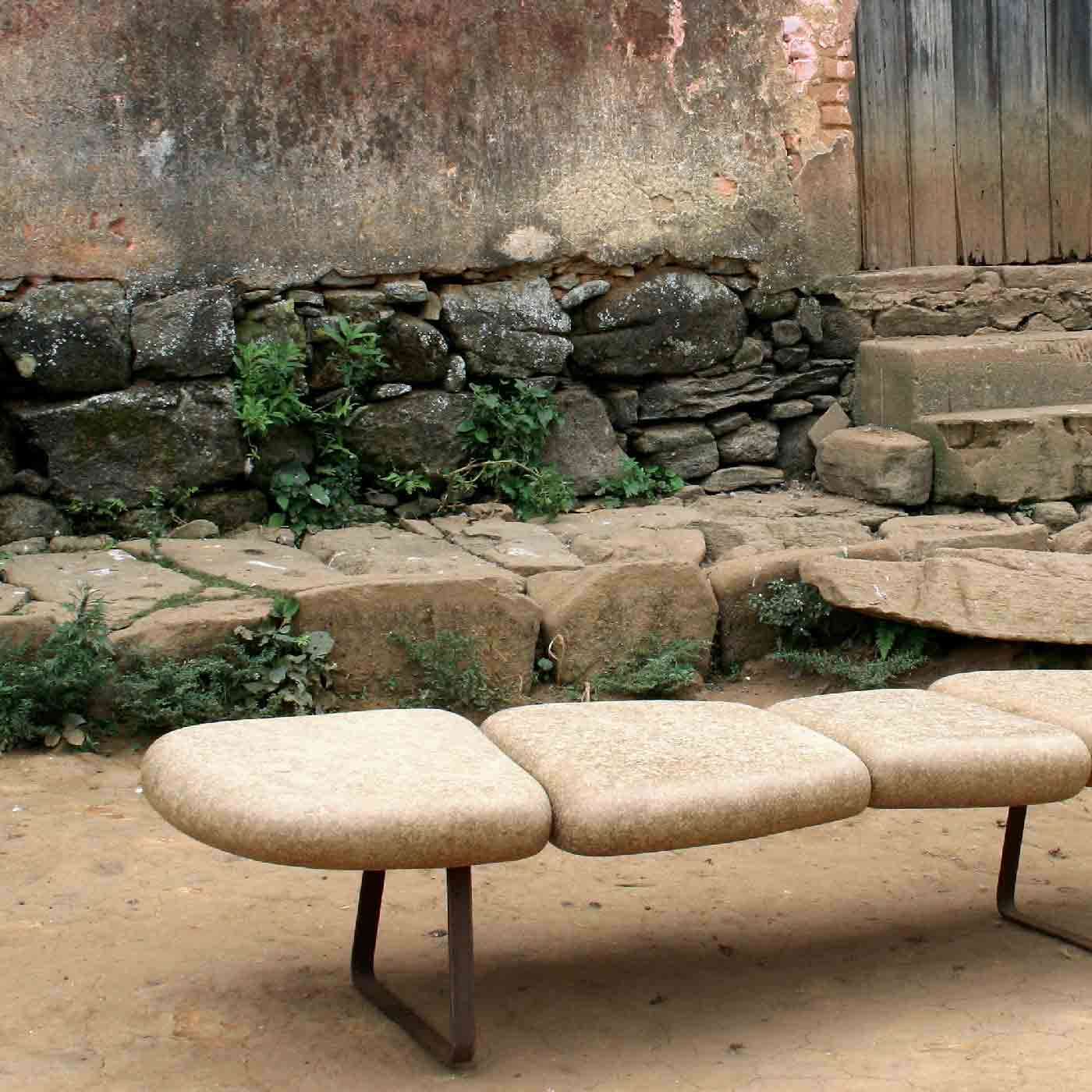 PURE GOLD


Upcycled! Upgraded!
Pure Gold is an exhibition organized by the ifa (Institut für Auslandsbeziehungen), Stuttgart, Germany, which promotes art and cultural exchange in exhibitions, dialogue and conference programs.

As a competence center for international cultural relations, ifa connects civil societies, cultural practices, art, media and science. The ifa is supported by the Federal Foreign Office of the Federal Republic of Germany, the state of Baden-Württemberg and its capital Stuttgart.

©2022 ifa. Institut für Auslandsbeziehungen