DEATH IN VENICE
Waltraud Münzhuber, DEU, 2015
Magnetic tape, hundreds of metres of it, a medium for images and sounds. Fine, shining strips like paper streamers, anthracite coloured, with a silver glow. Fragile, but stable when densely woven. Memory turned into product.
"The Bugs Bunny Show", Container, 2015
Videotape, cotton
H 25, Ø 19 cm

"Death in Venice", Container, 2015
Videotape, cotton
H 38, Ø 24 cm

"Forrest Gump", Container, 2015
Videotape, recycled, polyester
H 52, Ø 28 cm

Series: Weave Your
Favourite Film
ABOUT THE DESIGNER
Waltraud Münzhuber
Waltraud Münzhuber works in Munich. Her vocation is textiles, both as a trained and qualified weaver and as an artist and costume painter. In 1997 she was awarded a special master's prize for her graduation piece. She received a second important prize in 2012, when she gained a 3rd place RecyclingDesignpreis for her work Weave Your Favourite Film. Since 1999 her work has focused on the theme of reuse. She weaves used plastic bags, music cassettes and audio- and videotapes. The designer has participated in numerous exhibitions in Germany, Austria and Switzerland.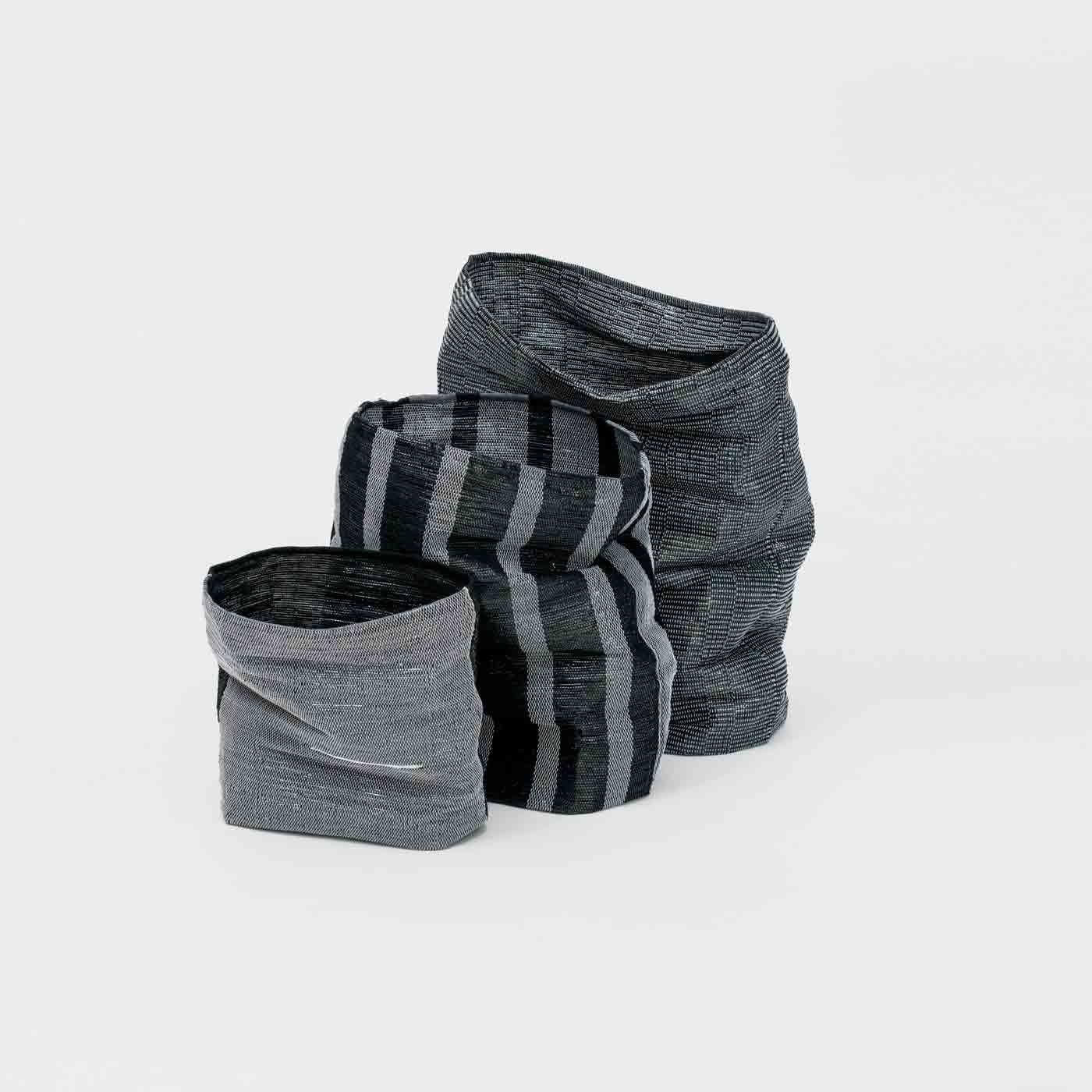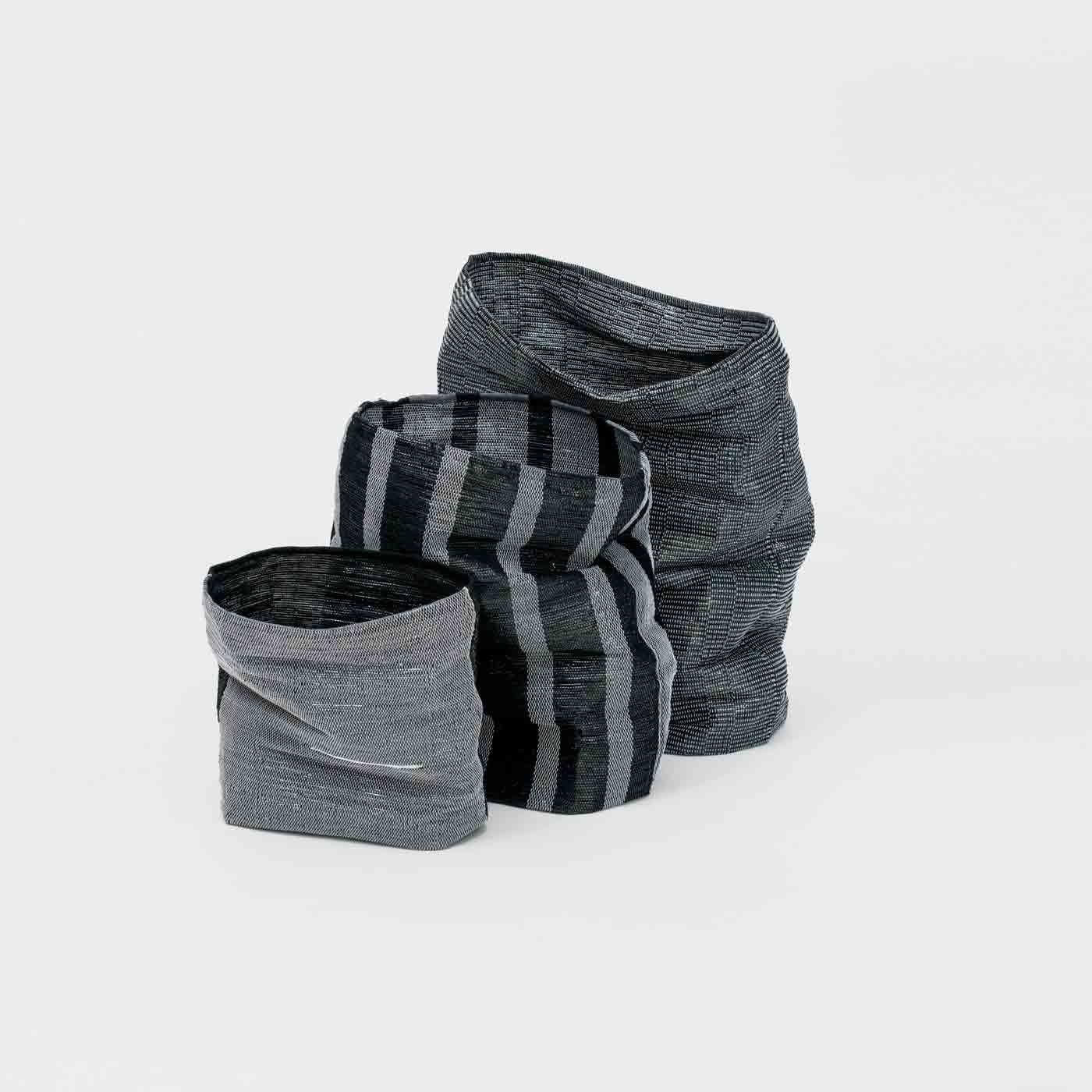 PURE GOLD


Upcycled! Upgraded!
Pure Gold is an exhibition organized by the ifa (Institut für Auslandsbeziehungen), Stuttgart, Germany, which promotes art and cultural exchange in exhibitions, dialogue and conference programs.

As a competence center for international cultural relations, ifa connects civil societies, cultural practices, art, media and science. The ifa is supported by the Federal Foreign Office of the Federal Republic of Germany, the state of Baden-Württemberg and its capital Stuttgart.

©2022 ifa. Institut für Auslandsbeziehungen