HOI AN LANTERN
Hoàng Văn Sơn, VNM, since 2014
Hoi An in central Vietnam is known as the town of lanterns, and they can be made from almost everything. These beverage can lanterns can be illuminated by the use of an LED and and a battery.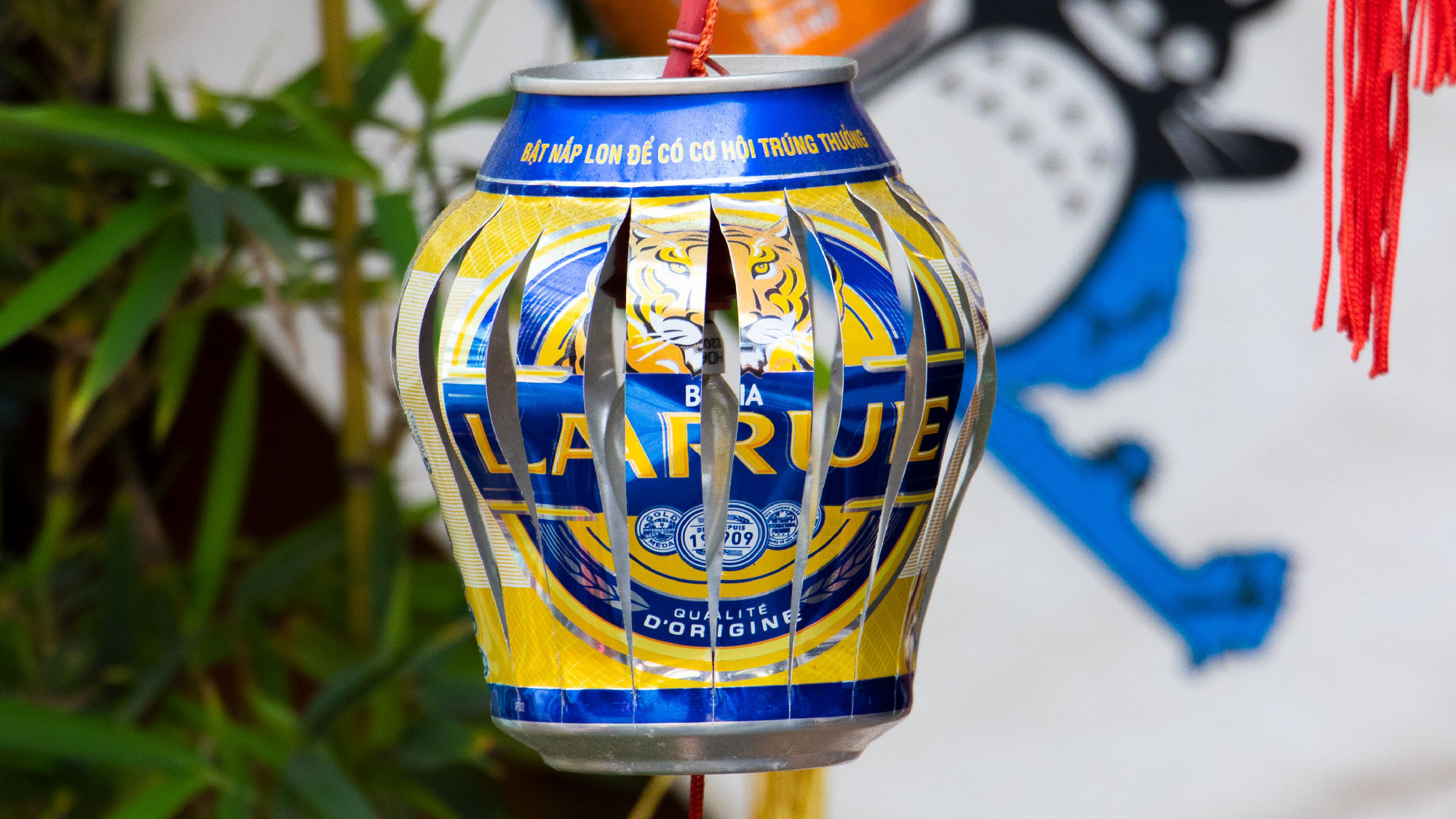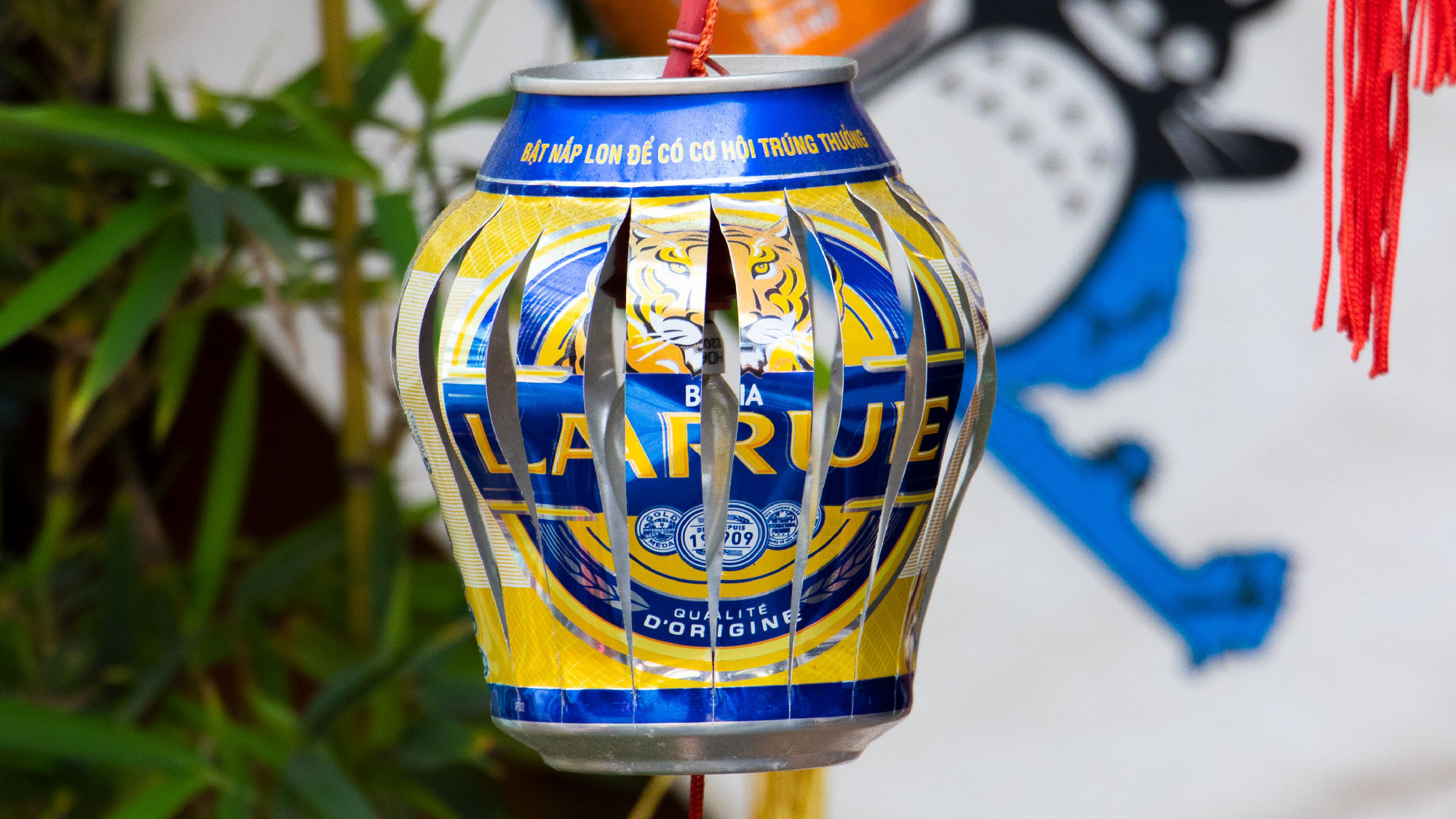 Hoi An Lantern, since 2014
beverage can, cable, lightbulb, battery
10* x 10* x 10* cm
*depending on the type of beverage can
ABOUT THE DESIGNER
Hoàng Văn Sơn
The Pure Gold Workshop Team discovered the work of Hoàng Văn Sơn during their travels through Vietnam. He currently works as manager and barkeeper at the restaurant "the Chef" in Hoi An. Upcycling all kinds of beverage cans into decorative lanterns is a result of his work as a bartender, the daily sale of soft drinks to guests and life in Hoi An, he says.
Hoàng Văn Sơn

Status: Restaurant Manager & Barkeeper
Lives/works: Hoi An, Vietnam

Contact: The Chef Restaurant
PURE GOLD


Upcycled! Upgraded!
Pure Gold is an exhibition organized by the ifa (Institut für Auslandsbeziehungen), Stuttgart, Germany, which promotes art and cultural exchange in exhibitions, dialogue and conference programs.

As a competence center for international cultural relations, ifa connects civil societies, cultural practices, art, media and science. The ifa is supported by the Federal Foreign Office of the Federal Republic of Germany, the state of Baden-Württemberg and its capital Stuttgart.

©2022 ifa. Institut für Auslandsbeziehungen