CHEAP ASS ELITES
56thStudio / Saran Yen Panya, THA, 2015
This furniture combines plastic crates and Victorian-style wooden chair legs, juxtaposing these two elements to "high" and "low" in both sociological and design terms.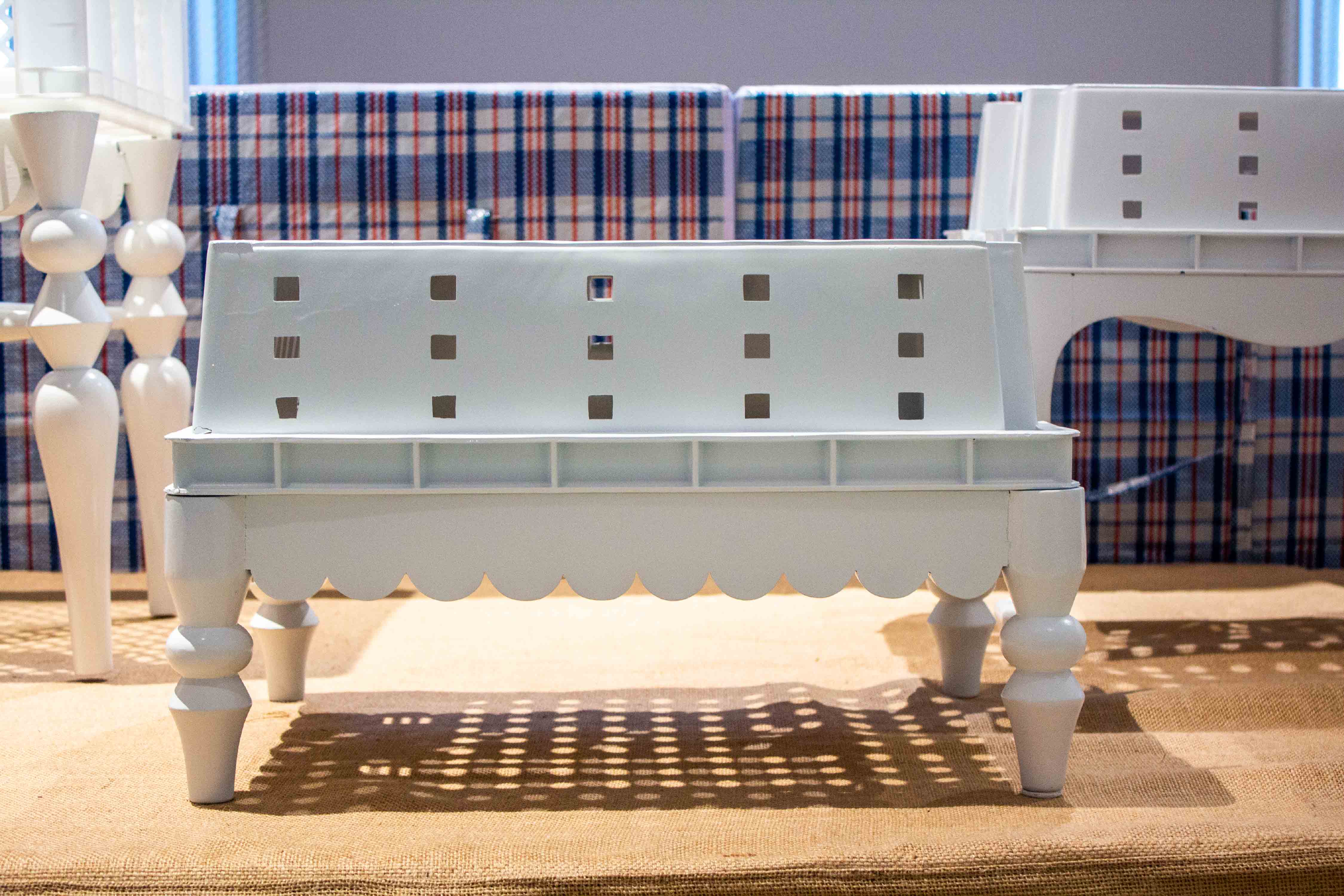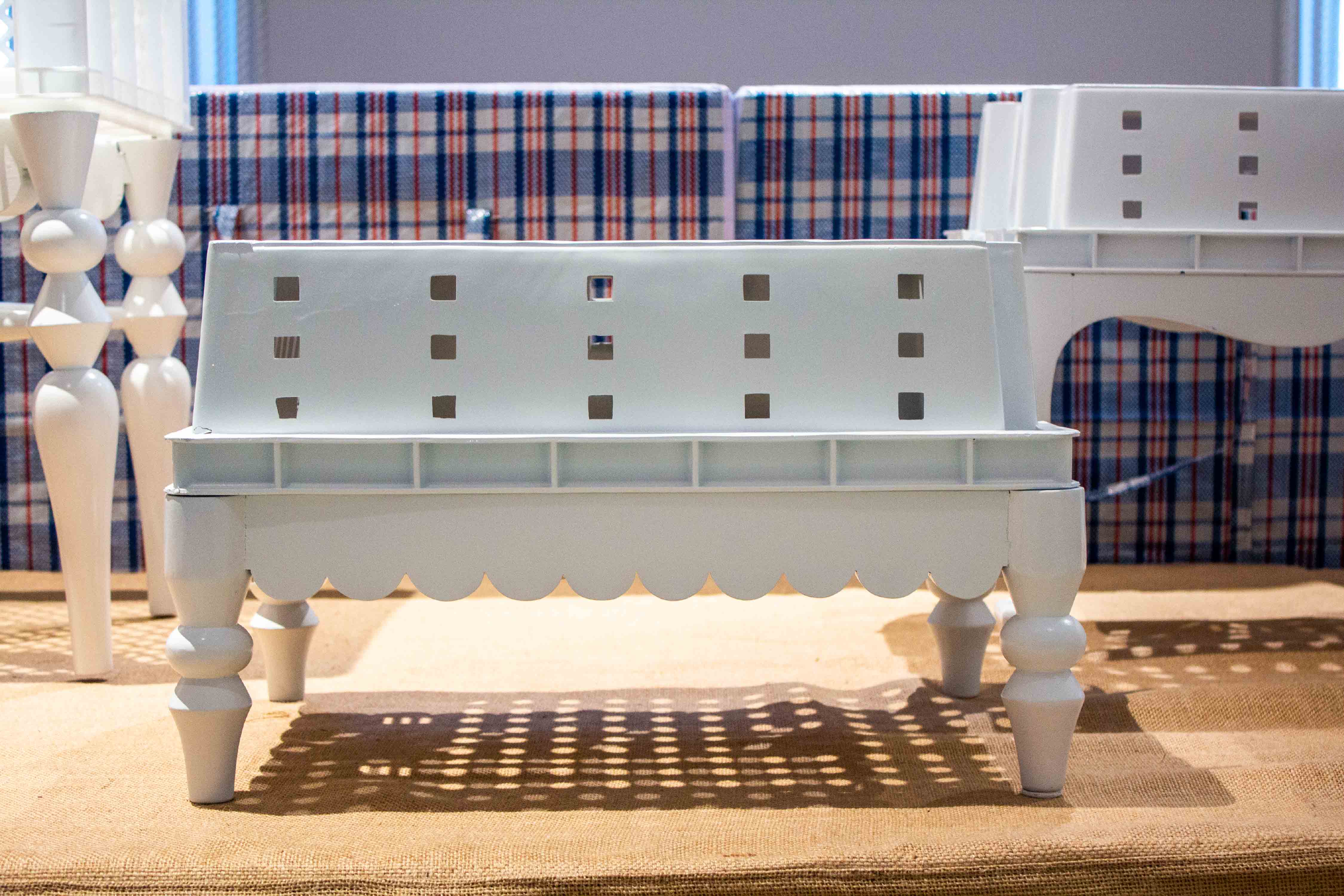 Cheap Ass Elites, Small stool, 2015
Plastic basket with painted rubber wood
H 32 x W 48 x D 30 cm
Gift: 56thStudio
ABOUT THE STUDIO
56th STUDIO / Saran Yen Panya
56thStudio is a design studio with a focus on visual branding and styling. Voted designer of the year by many organizations, 56thStudio employs a small group of creative people working with both local and international brands. Saran Yen Panya studied at the department of industrial design at Chulalongkorn University Bangkok and at the department of graphic design and illustration at Konstfack University College of Arts, Crafts and Design Stockholm. He was awarded young designer of the year 2014 by Wallpaper magazine Thailand, young designer talent of the year 2014 by Elle Decoration Thailand and has received many more awards.
Saran Yen Panya

Studies: "Storytelling" department, Konstfack University in Stockholm, Sweden
Philosophy: "Stories that last" – Generating interesting conversations that take place in a real world and share it via both online platform and offline activities, 56thStudio determined to create a positive impact on creative community, be it big or small. 
Status: Design Studio
Lives/works: Bangkok

Contact: www.56thstudio.com