FOSSILI MODERNI
Massimiliano Adami, ITA, 2006
Everyday plastic objects like buckets, tubs, children's toys, the housings of electric devices – all trash, plastic trash. The designer cuts these items up, cleans them, and rearranges them using grey polyurethane foam to make shelves, lamps and boards in useable furniture.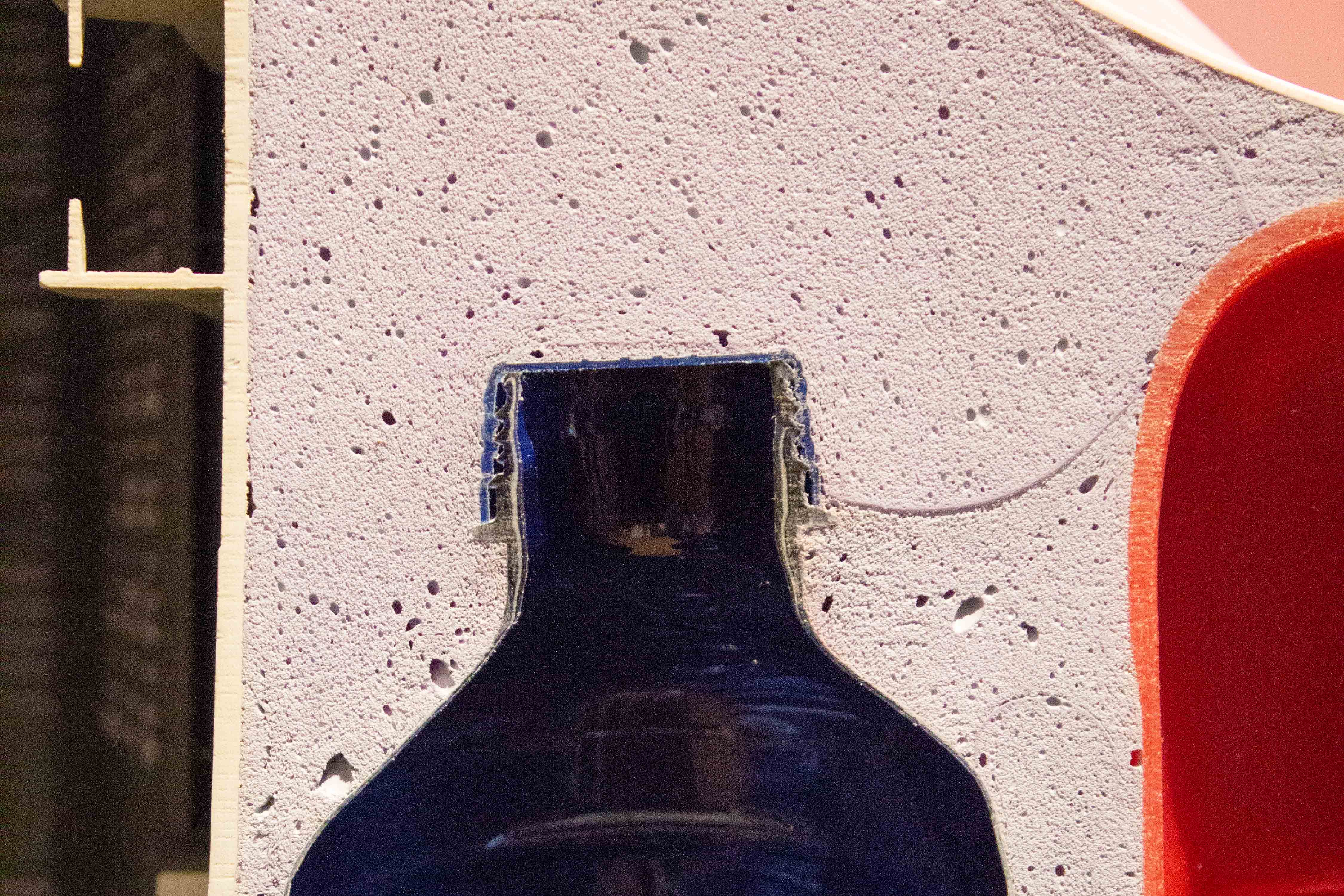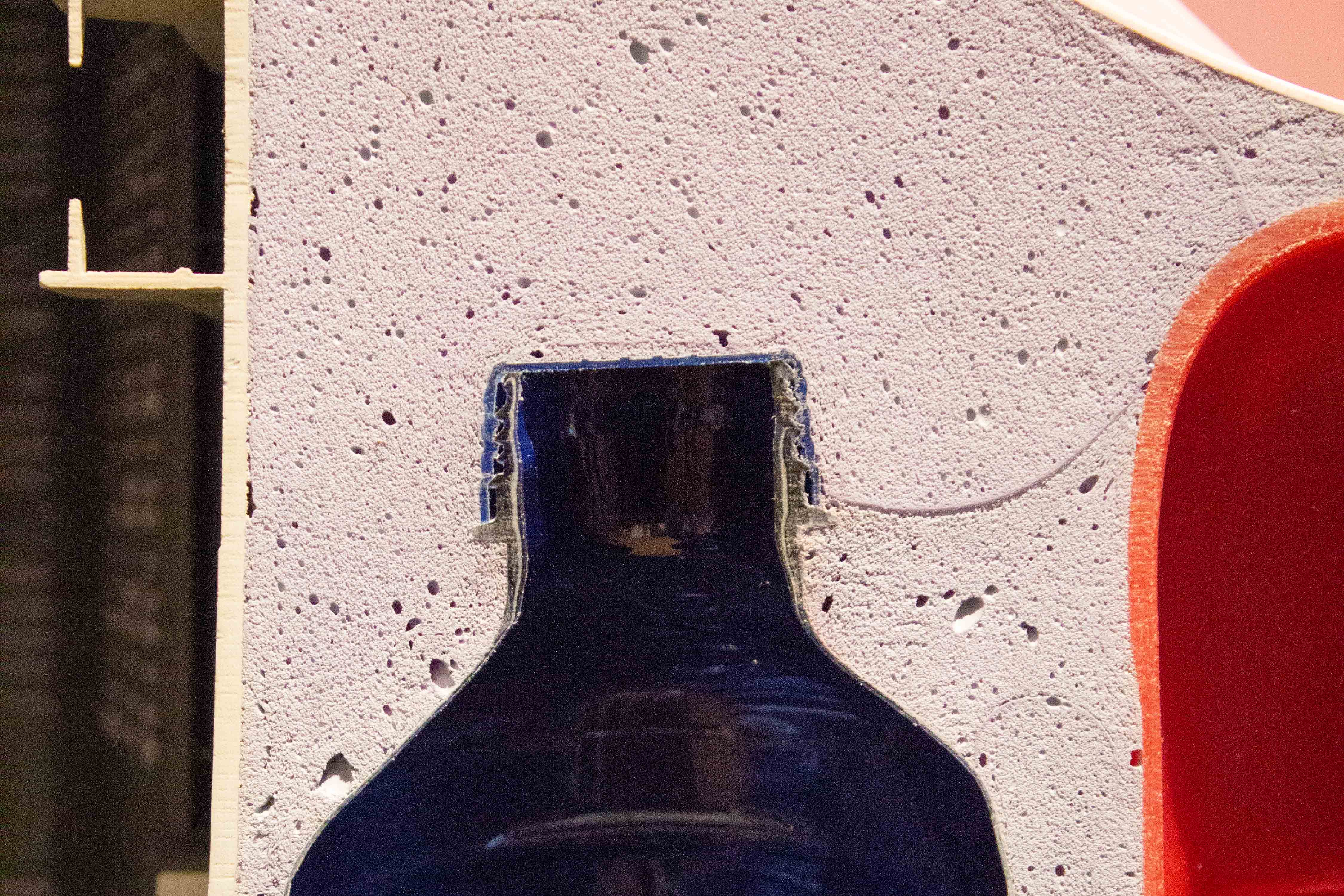 Fossili Moderni, Room divider, 2006
Wood case, polyurethane foam, plastic objects
H 191 x W 110 x D 48 cm
ABOUT THE DESIGNER
Massimiliano Adami
Massimiliano Adami designs and manufactures objects pioneering the use of materials and he intervenes systematically in construction techniques to achieve unprecedented aesthetic and functional solutions. His pieces are included in important international design galleries and he has carried out projects for many furnishing companies. His Fossili Moderni have been included in the permanent collection of Triennale Design Museum of Milan.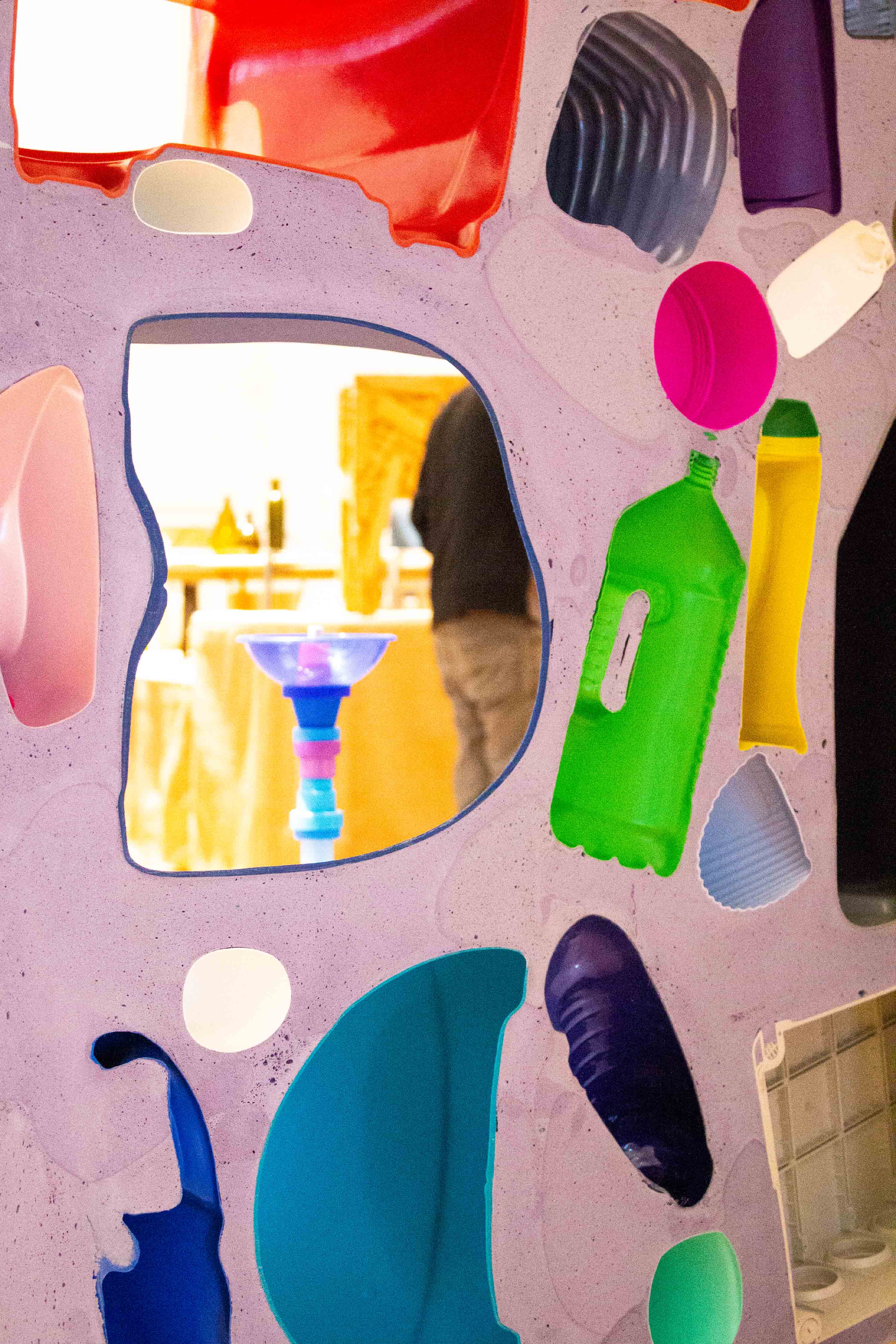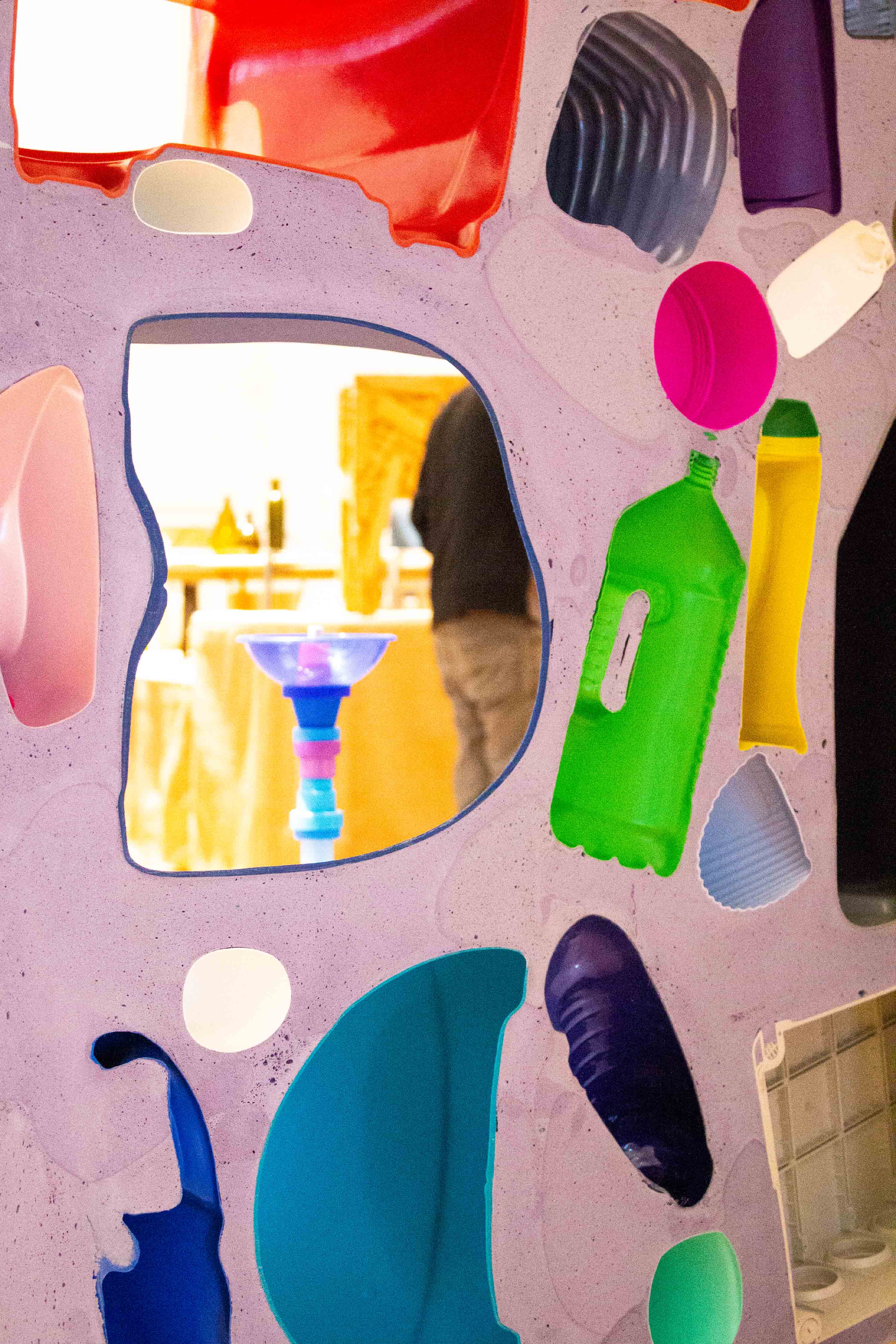 Massimiliano Adami *1969

Studies: Istituto Statale d'Arte di Monza and at the Facoltà del Design del Politecnico di Milano 
Studio: since 2016; 
Philosophy: With his experimental material and production methods with a strong craftsmanship content, his work positions itself between design and art and combines design activity with own production.
Cooperations: Cappellini, Meritalia, Molteni Imbottiti, Refin Ceramiche, Serralunga, Zerodisegno, Alcantara, Fendi / DesignMiami Group and Poltrona Frau
Status: independent Art Designer
Lives/works: Milano

Contact: www.massimilianoadami.it
PURE GOLD


Upcycled! Upgraded!
Pure Gold is an exhibition organized by the ifa (Institut für Auslandsbeziehungen), Stuttgart, Germany, which promotes art and cultural exchange in exhibitions, dialogue and conference programs.

As a competence center for international cultural relations, ifa connects civil societies, cultural practices, art, media and science. The ifa is supported by the Federal Foreign Office of the Federal Republic of Germany, the state of Baden-Württemberg and its capital Stuttgart.

©2022 ifa. Institut für Auslandsbeziehungen