MELALEUCA CHAIR NO.1
Zhang Han, Sui Hao, Li Hua, CHN, 2014
The product is made using the traditional process to produce multi-layered cloth shoes – an ancient Chinese craft. The technique is based on layers of cotton and uses emulsion for hardening, then sewing with linen thread. This design however uses smooth skin-friendly surface textures to replace the original rough textiles, making the chair more practical.
Melaleuca Chair No. 1, 2014
Cotton, starch glue, linen rope
H 51 x W 50.3 x D 30.5 cm
ABOUT THE DESIGNERS
Zhang Han, Sui Hao, Li Hua 
Zhang Hao and Sui Hao received their bachelor's of fine arts from Beijing University of Technology in 2014. At present Sui is a graduate student in the California College of the Arts Industrial Design programme. Zhang got her master's of fine arts from Rochester Institute of Technology Industrial design programme in 2016. 
Li Hua graduated from the Academy of Arts & Design, Tsinghua University, China. Currently he is the dean of the industrial design programme at Beijing University of Technology and dedicating himself to design education. The three designers are committed to the integration of traditional Chinese culture in design.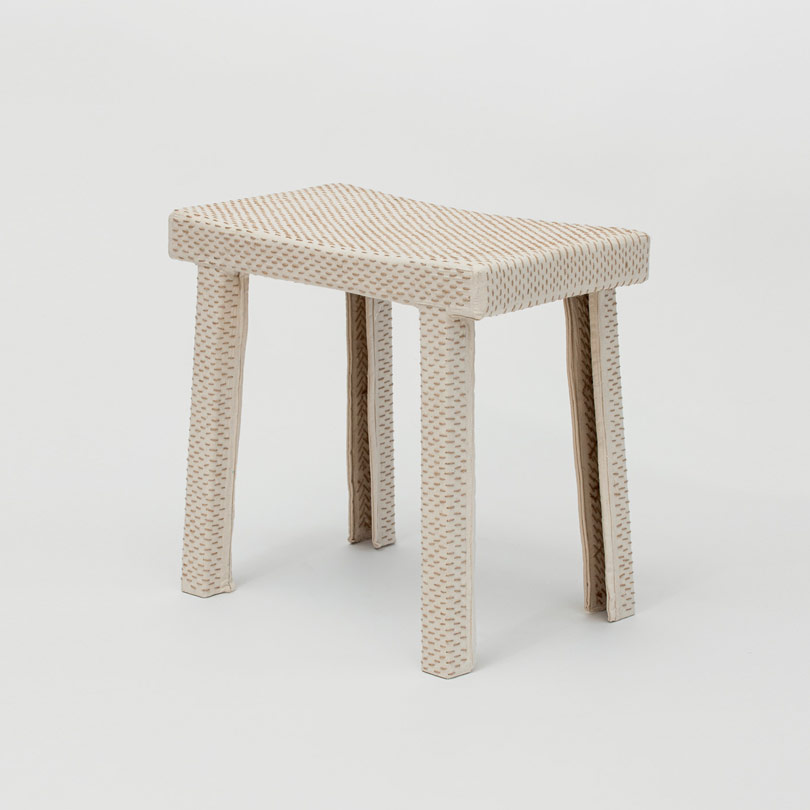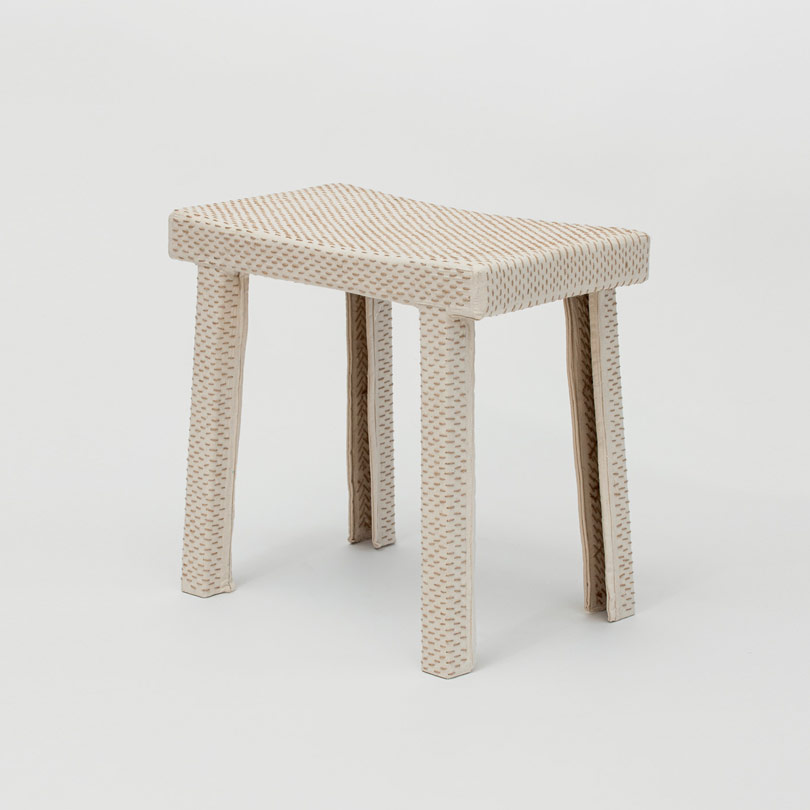 Zhang Han: *1991
Studies: Beijing University of Technology, Rochester Institute of Technology

Sui Hao: *1991
Studies: Beijing University of Technology, California College of the Arts, Oakland

Li Hua: *1962
Studies: Beijing University of Technology, Academy of Arts & Design, Tsinghua University, Beijing
Teaching: Beijing University of Technology
Philosophy: Design reflects the designer's understanding of material and technics. If the design or the process inspires others, then it builds a kind of communication between the designer and other people.
Status: freelance designer, professor
Lives/works: Beijing

Contact: hannahz1021@sina.com, sui_hao@outlook.com, llhh5566@vip.sina.com