exhibition, workshop and upcycables
The Goethe-Institut Myanmar in cooperation with ifa (institute for international relations) was presenting the exhibition "Pure Gold – Upcycled! Upgraded!" at the Ministers' Building Yangon (The Secretariat) proposing current upcycling approaches for value creation.

Opening Times: 15 December 2018 - 06 January 2019 | 10.30 - 17.30
No. 300, Thein Phyu Road (Midddle Block), Botataung Township, Yangon, Myanmar
www.thesecretariat.com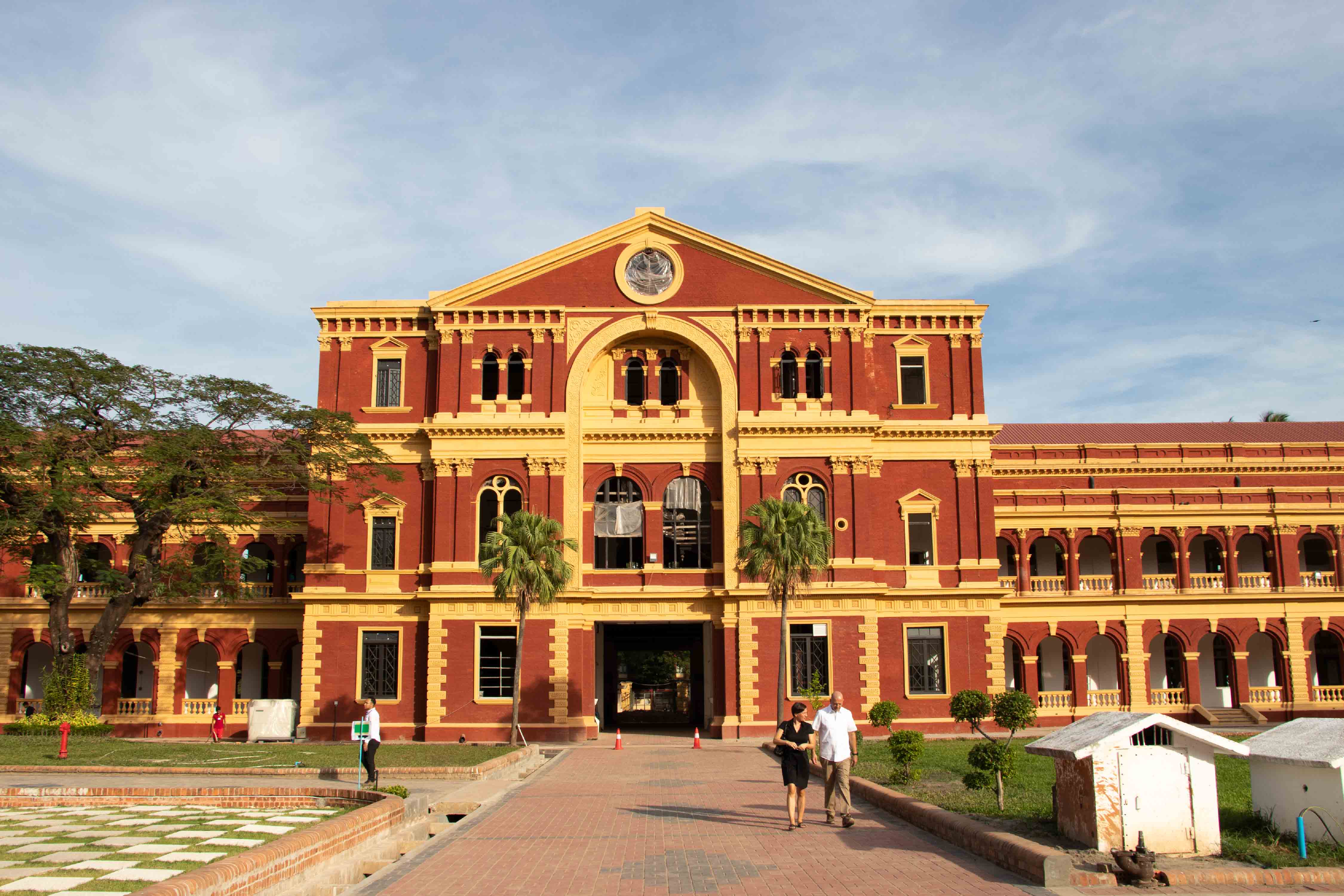 Fan
See how plastic sheets of packaging material, bags and  a combination of popsicle chicks and chopsticks can give you a cool breeze.
Bottle Stool
Plastic bottles can go more than just one way! See here how they become practical little stools here!
Rust Shirt
Get your hands dirty! Old greasy car parts and other scrap metal will spice up an old shirt in this Instructable.
[unex_ce_button id="content_6airv06p9" button_text_color="#ffd300" button_font="custom_one" button_font_size="15px" button_width="auto" button_alignment="center" button_text_spacing="2px" button_bg_color="TRANSPARENT" button_padding="15px 60px 15px 60px" button_border_width="2px" button_border_color="#ffd300" button_border_radius="0px" button_text_hover_color="#f7f7f5" button_text_spacing_hover="2px" button_bg_hover_color="#ffd300" button_border_hover_color="TRANSPARENT" button_link="https://pure-gold.org/upcycables/" button_link_type="url" button_link_target="_self" has_container="1" in_column=""]UPCYCABLE COLLECTION[/ce_button]
Yangon
The Secretariat / Ministers' Building
Bangkok
Thailand Creative and Design Center
Hamburg
Museum für Kunst und Gewerbe