BOTTLE TREE
Jutamad Thammatomsiri, Jeranon Nunti, Kitchpoom Rakphan, THA, 2018
This smart coat rack uses some of the water bottles that were emptied during the Pure Gold workshop. The bottles building the base of the object are tied together with broken bicycle tubes and filled with tap water for stabilization.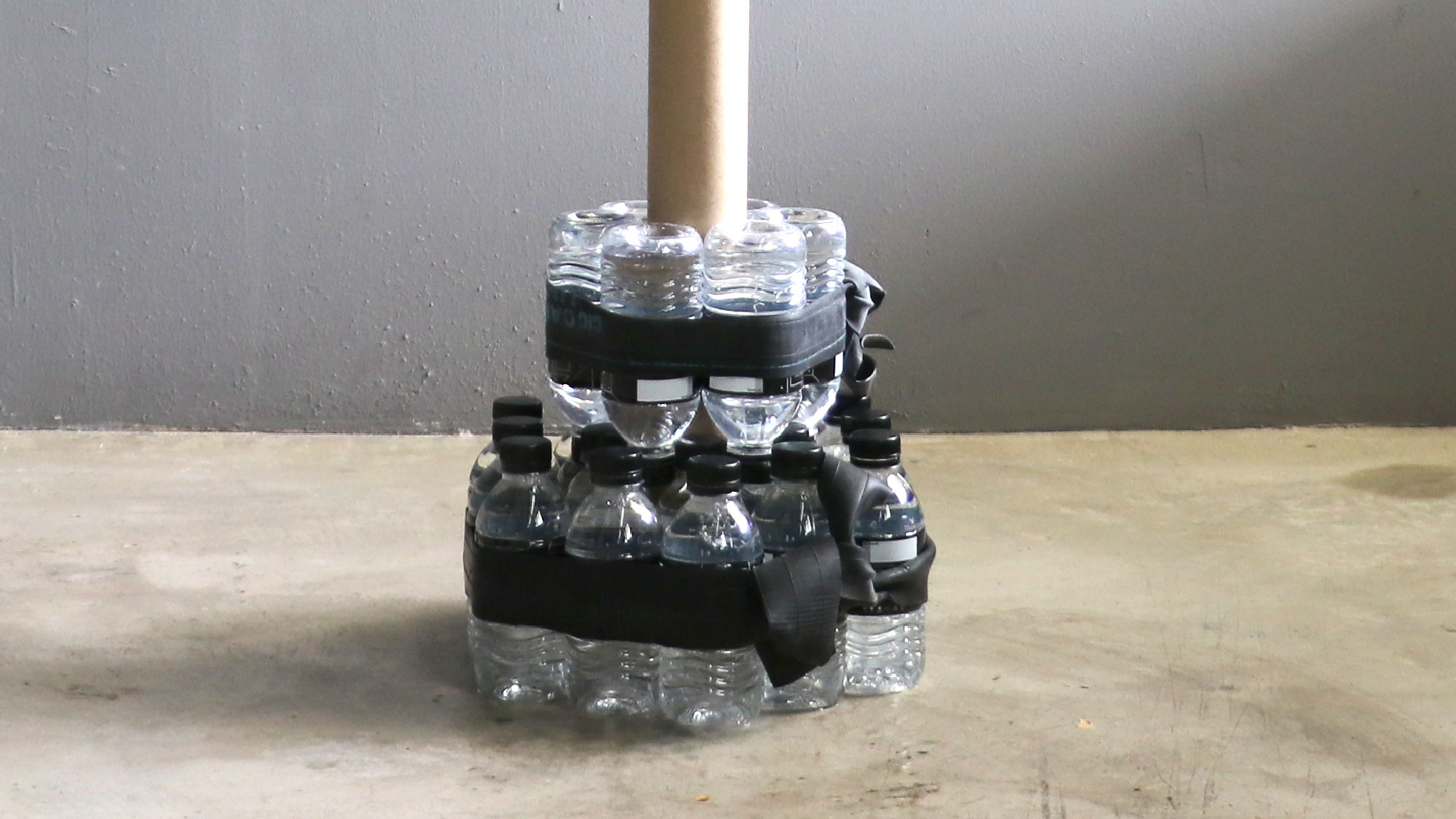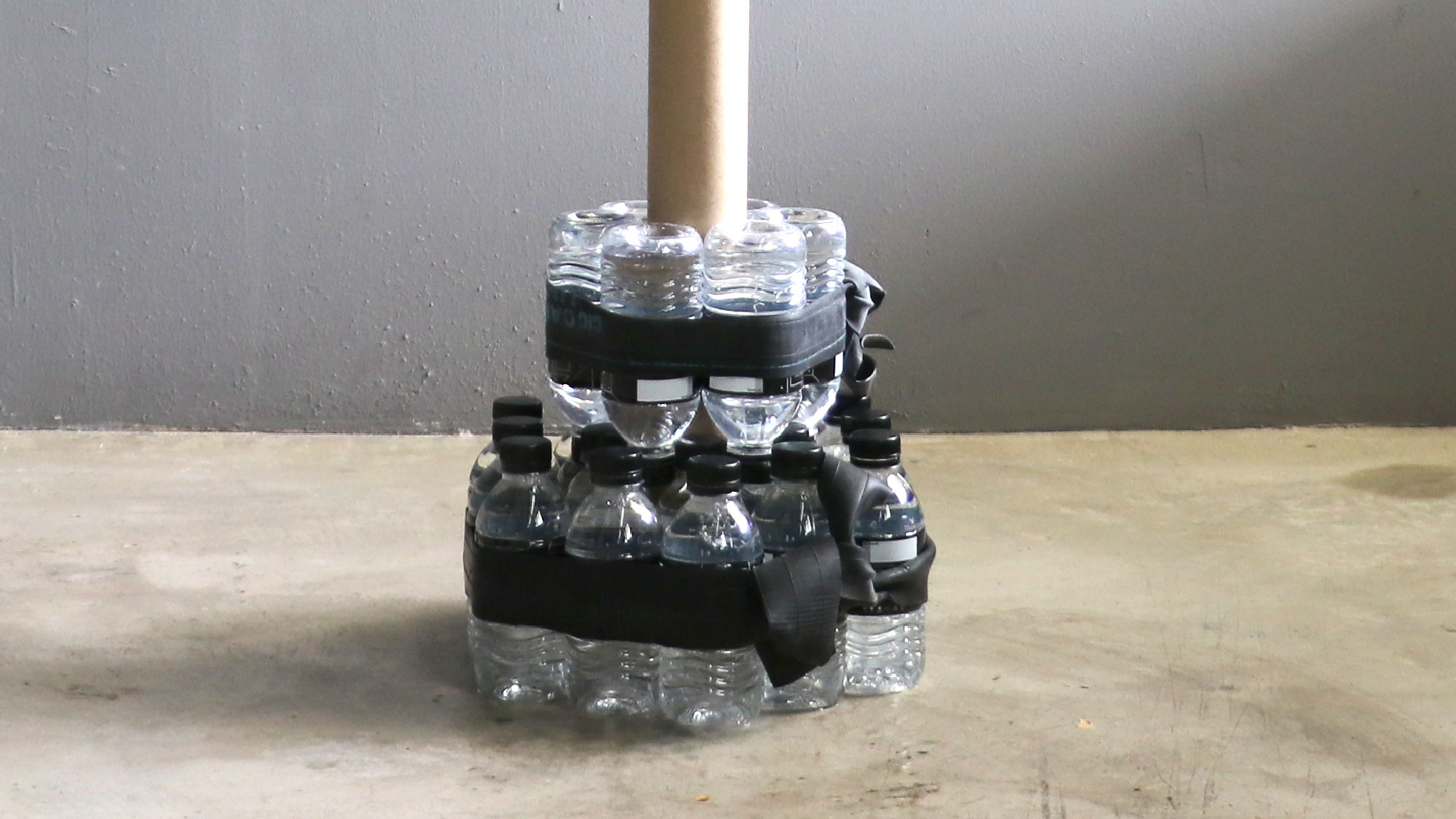 Bottle Tree, 2018
plastic bottles, cardboard tube, bycicle tubes, nuts and bolts, water
approx. 170 x 40 cm
THE DESIGNERS
Jutamad Thammatomsiri | Jeranon Nunti | Kitchpoom Rakphan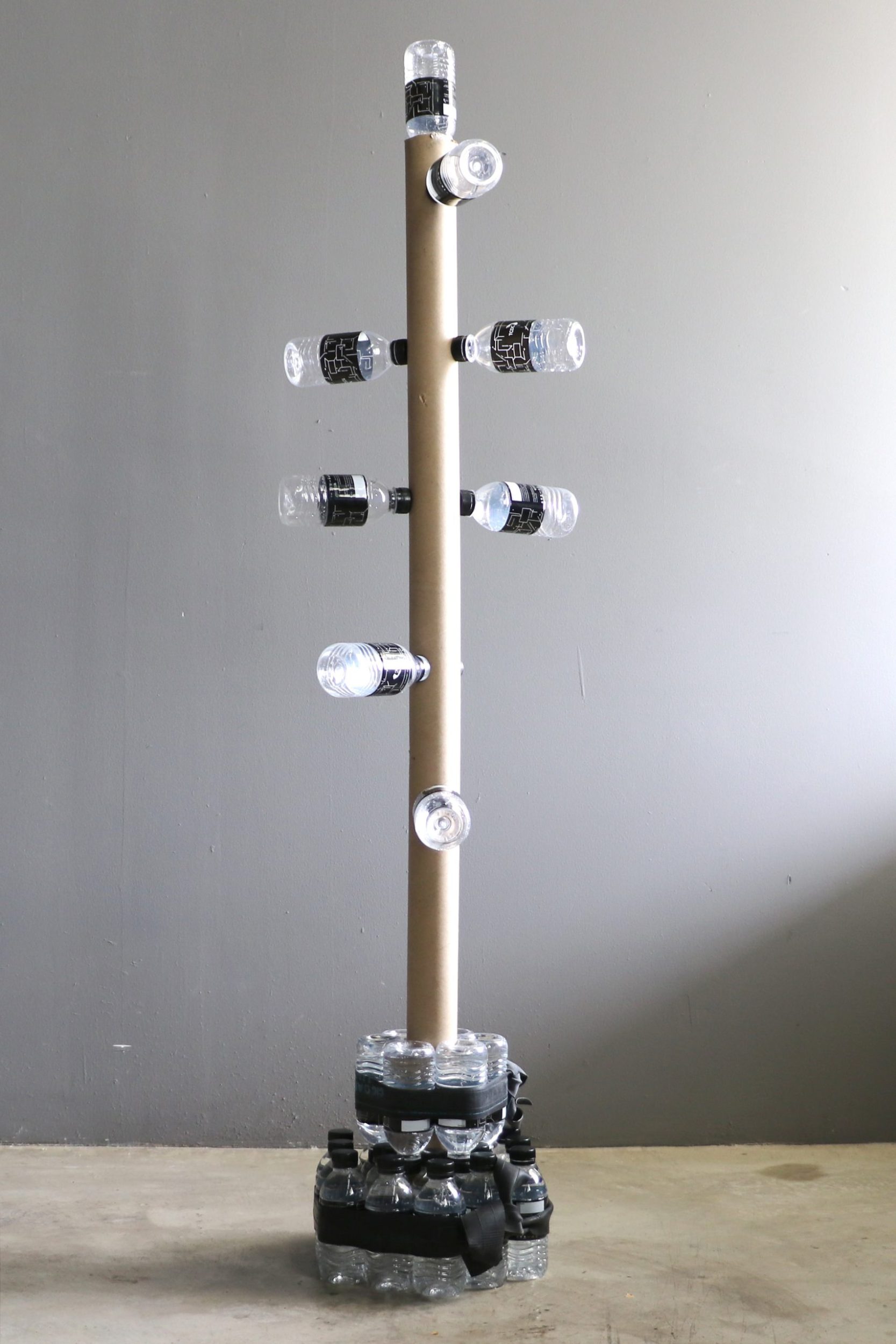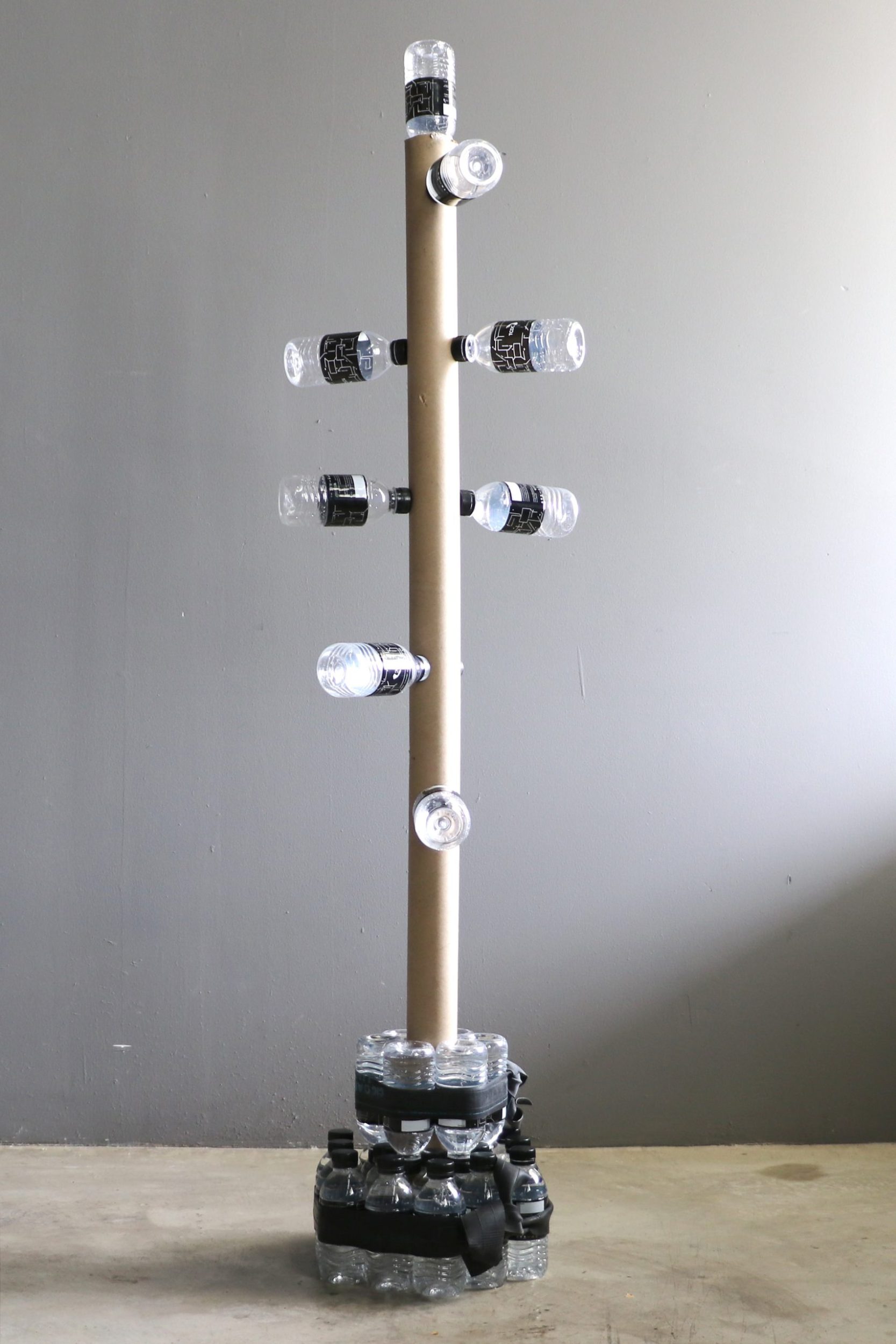 Jutamad Thammatomsiri
Jeranon Nunti
Kitchpoom Rakphan

Studies: FabCafe @TCDC Bangkok, Silpakorn University Bangkok University KMITL
Status: Students
Live/work: Bangkok, Thailand

Instagram: @mawittree
@balljeranon
@kitchkitchpoom
PURE GOLD


Upcycled! Upgraded!
Pure Gold is an exhibition organized by the ifa (Institut für Auslandsbeziehungen), Stuttgart, Germany, which promotes art and cultural exchange in exhibitions, dialogue and conference programs.

As a competence center for international cultural relations, ifa connects civil societies, cultural practices, art, media and science. The ifa is supported by the Federal Foreign Office of the Federal Republic of Germany, the state of Baden-Württemberg and its capital Stuttgart.

©2022 ifa. Institut für Auslandsbeziehungen