LARGE DONUT RUG
Juli Foos, FIN, 2012
White plastic bags, shaped into 201 "Donuts" using cardboard discs. Fat Donuts, all the same size. Soft and pleasant for the feet. All of them woven together with strips of colourful plastic, red, blue, green, yellow – in clear geometrical shapes. Almost oriental. And if needed, easy to repair.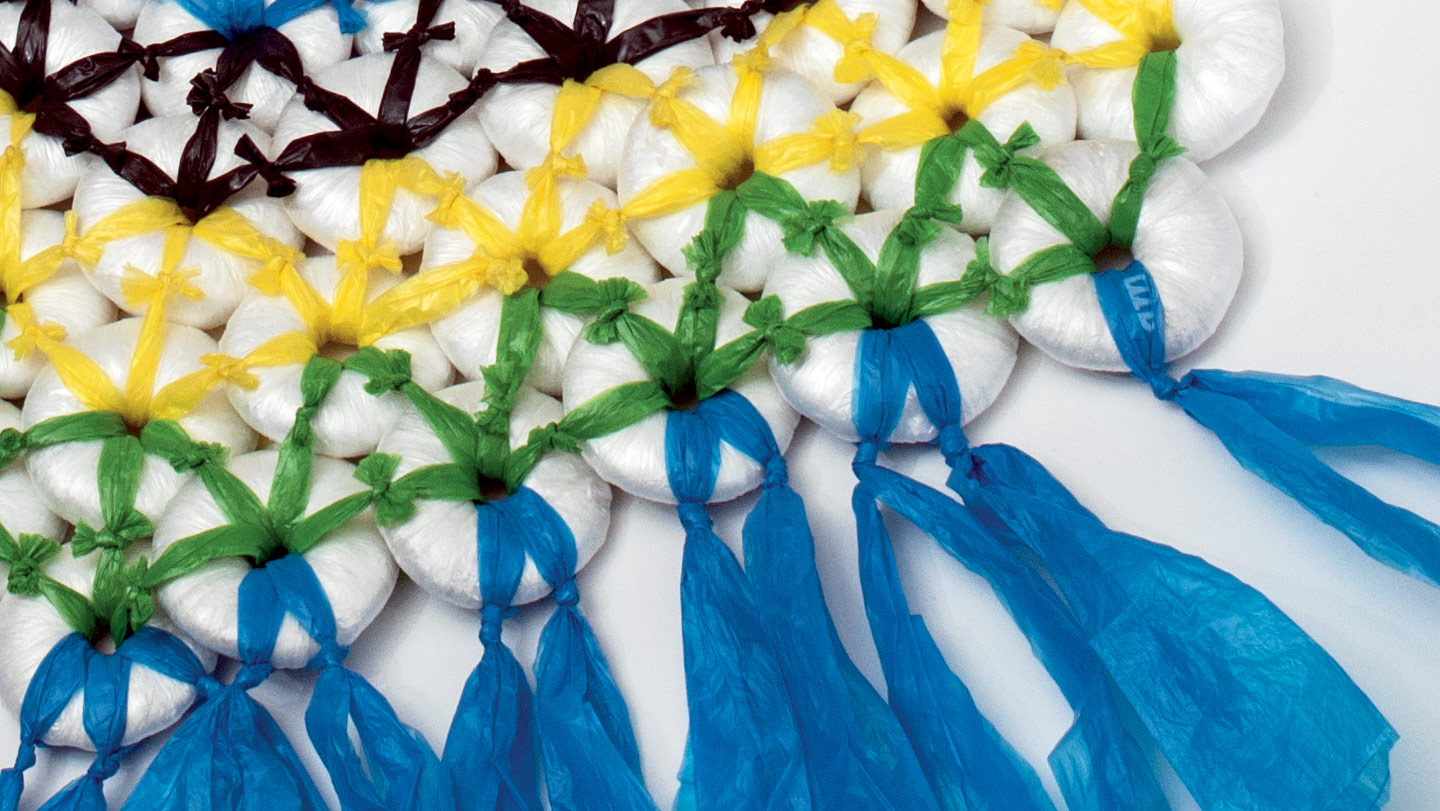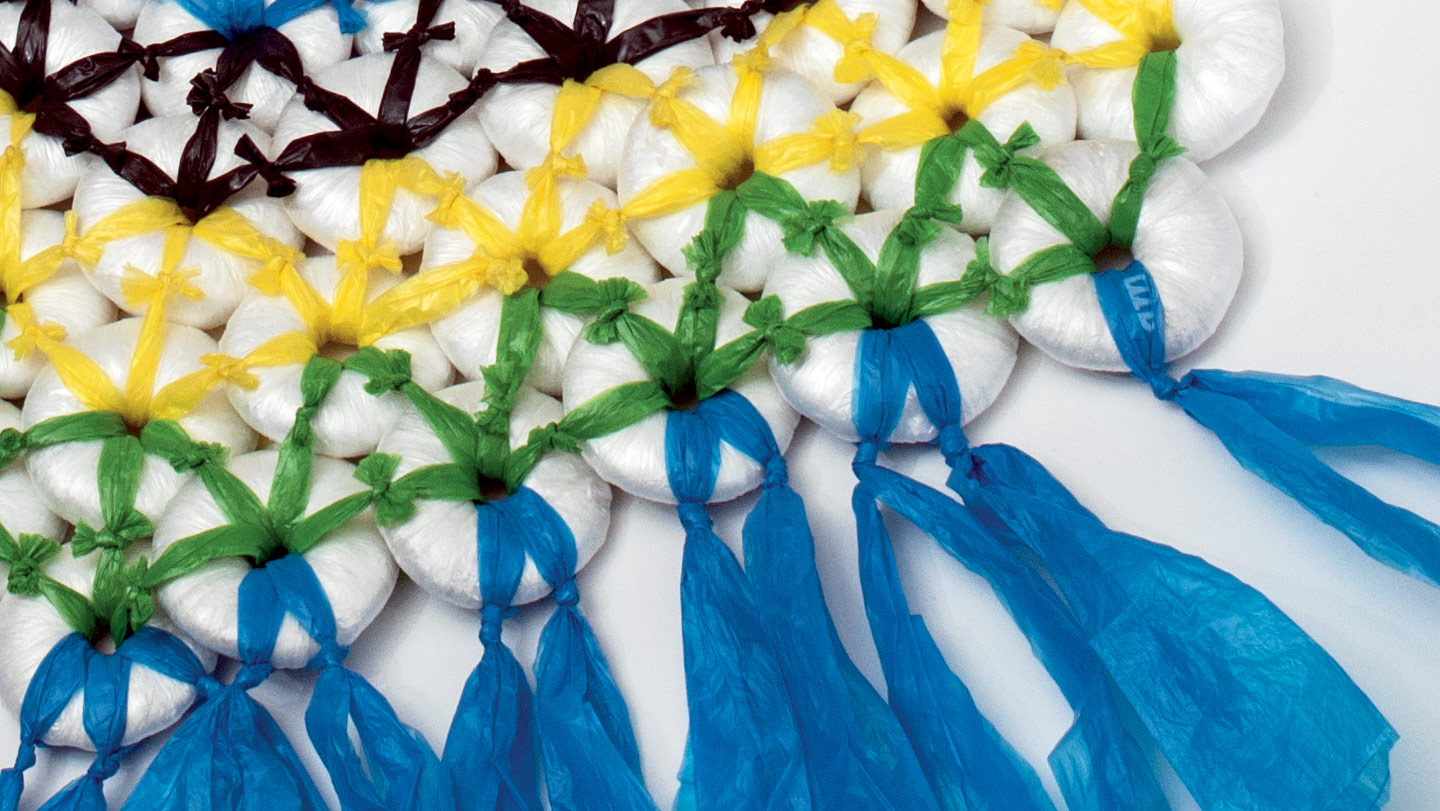 Large Donut Rug, Juli Foos, 2012
Plastic (plastic bags), cardboard (pizza boxes, inside the "doughnuts")
H 83 x W 223 cm
THE PROCESS
CREATING THE RUG
Juli Foos studied art and design at the Karlsruhe University of Arts and Design, Germany, and at Aalto University Helsinki. She worked for nearly two years as a freelancer in Germany, before moving to Finland in 2013. In the course of numerous jobs and internships Foos has experimented widely with handicrafts, recycling, graphic design and comics. She loves discovering things that others often overlook.
Juli Foos, Finland *1985

Studies: Karlsruhe University of Arts and Design (HfG), Aalto University, School of Design, Helsinki
Teaching: German School in Helsinki 
Studio: since 2012
Philosophy: to tell stories, to make discoveries, to imaginatively (and intelligently) reuse; one man's trash is another man's treasure
Exhibitions: Galleria Rossana Orlandi, Milan, EUNIQUE, Karlsruhe, LARU15 Human Era - Nordic Environmental Art Exhibition, Helsinki
Cooperations: with Kit Anderson, ceramic artist from Nottingham, Great Britain
Status: freelance designer
Lives/works: Helsinki

Contact: www.julifoos.wordpress.com