HORSE HAIR COLLECTION
Jarupatcha Achavasmit, THA, 2017
To weave is to bond. Rejected safety belts are semi-separated into fringes and stripes then re-woven to become wall coverings for hospitality and resident decorations.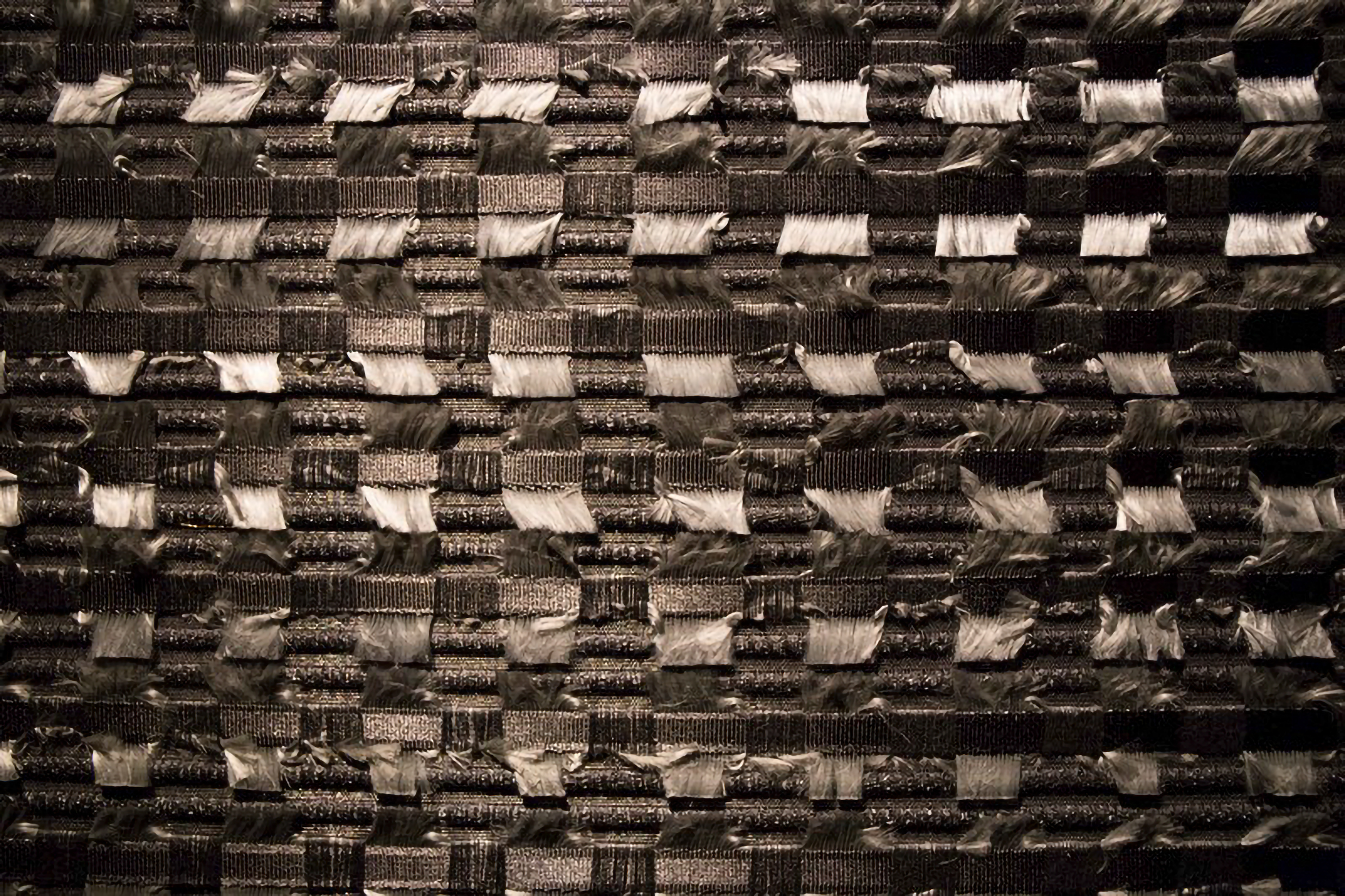 Horse Hair Collection, 2017
rejected safety belts
100 x 200 cm
ABOUT THE DESIGNER
Jarupatcha Achavasmit
Jarupatcha's love for textiles came at a very early age when she would spend time knitting, sewing and doing needlework with her grandmother, a sewing teacher in the Royal Palace. Since then her enduring love affair with textiles has seen her major in Textiles Design at King Mongkut Institute of Technology Ladkrabang (KMITL) and complete a Master of Fine Arts at the University of Michigan, Ann Arbor, as well as spending time conducting weave design research at Central Saint Martins College of Art and Design in London. She took a post as a textiles lecturer at the Industrial Design Department at KMITL after her education, and was also a design consultant for numerous sectors such as the International Trade Centre, the United Nations Conference on Trade and Development (UNCTAD), Thailand Creative and Design Center (TCDC) and the Office of Knowledge Management and Development (OKMD). She has also worked on art and design projects with Jim Thompson, Alexander Lamont, Tai Ping and Doi Tung. Her passion for textiles has seen her receive numerous local and international awards such as the Young Thai Designer Award in the UK and the Thailand Designer of the Year (Textiles).
Department of Industrial Design, Faculty of Architecture, King Mongkut Institute of Technology Ladkrabang