STYRENE
Paul Cocksedge, UK, 2002
Beakers, small chunky beakers: many thousands of them. Used every day, in every canteen, at every water dispenser, and with every coffee machine. Made of paper, or polystyrene – soft plastic in beaker shape. When heated, these beakers shrink into hard amorphous shapes, which become the elements with which to make rounded lamps. Packed tightly together, each next to the other. By hand. The irregular surfaces create the texture. Different every time. Always new.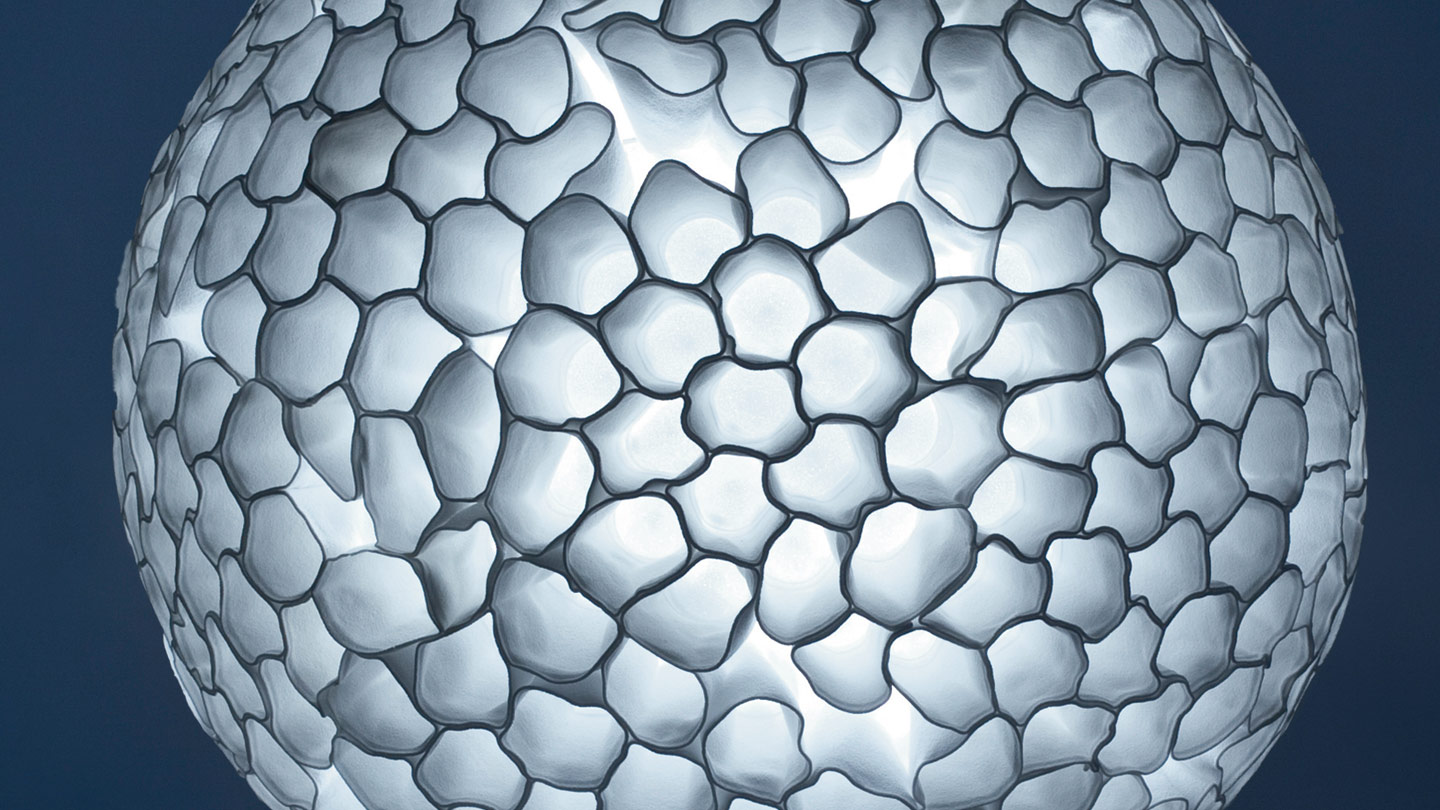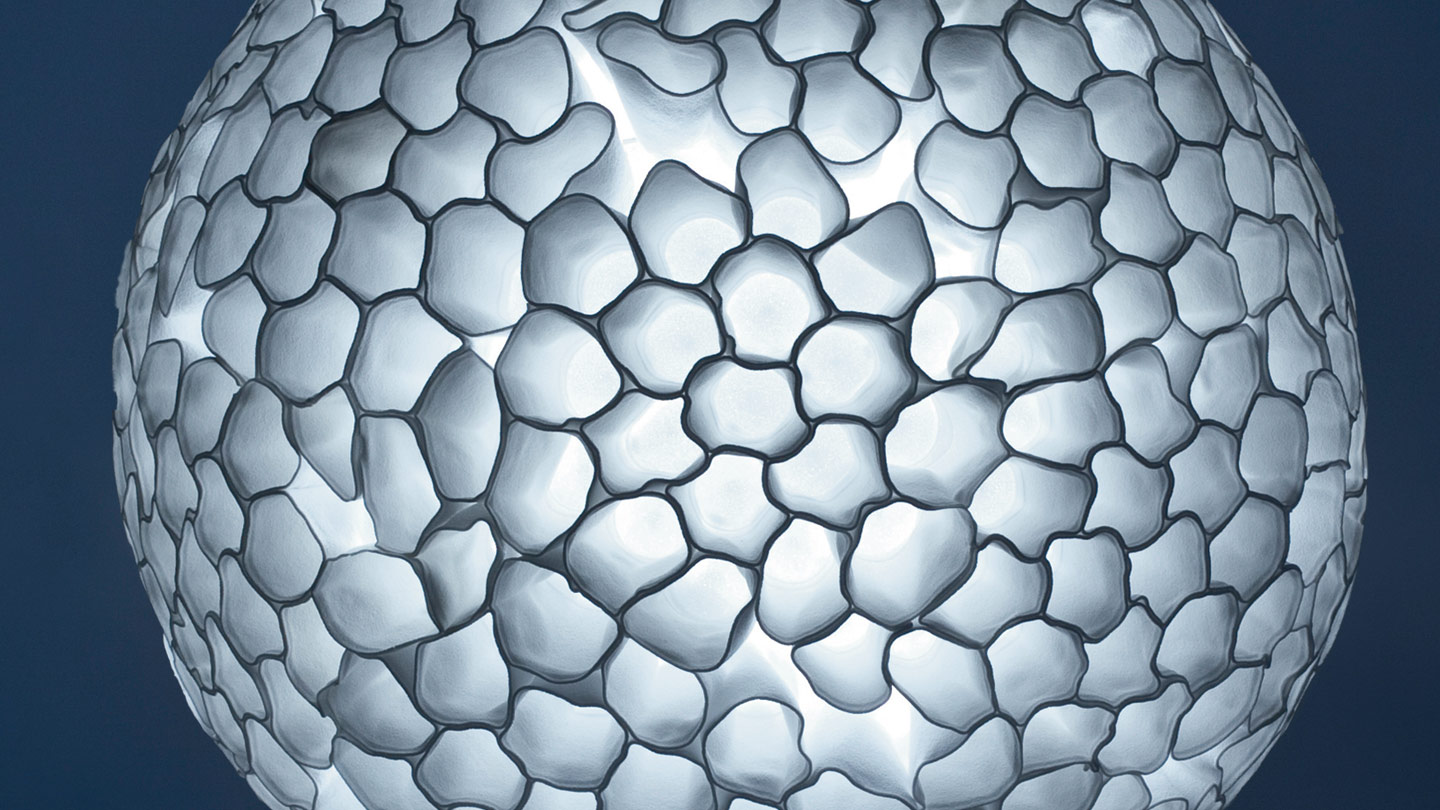 ABOUT THE DESIGNER
Paul Cocksedge
Paul Cocksedge is the creative force behind Paul Cocksedge Studio, which he co-founded with Joana Pinho in 2004. With a strong and dedicated team of collaborators, this London-based studio has won national and international acclaim for its original and innovative design, underpinned by research into the limits of technology, materials and manufacturing processes.

The key feature of the studio's work, in everythingfrom product design to architectural projects, is a focus on simplicity and imagination in order to create unique people-centred designs. At the core of this focus lies an unrelenting attention to detail, a willingness to question previous assumptions about design, and an eagerness to take on a wide-ranging array of projects.
Paul Cocksedge *1978

Studies: Industrial Design at Sheffield Hallam University (BA), Product Design at Royal College of Art (MA), London
Philosophy: "The key feature of the Studio's work, in everything from product design to architectural projects, is a focus on simplicity and imagination in order to create unique people-centred designs. At the core of this focus lies an unrelenting attention to detail, a willingness to question previous assumptions about design, and an eagerness to take on a wide-ranging array of projects." (Paul Cocksedge Studio)
Clients: V&A, London Design Festival, NHS, Swarovski, BMW, Hermès, City of Lyon, Wellcome Trust, Sony, Flos and many more
Status: Co-founder of Paul Cocksedge Studio
Studio: since 2004
Lives/works: London, UK
Contact: www.paulcocksedgestudio.com