ENDLESS CHAIR
Dirk van der Kooij, NL, 2010
Fridges and washing machines use lots of plastic, in the shelves, the vegetable trays,the egg trays, and in their interior and exterior cladding. Masses of raw material. Melted and extracted as pressed plastic through a jet nozzle, the material is then shaped by a robot into chairs, vases, and many other things, as programmed.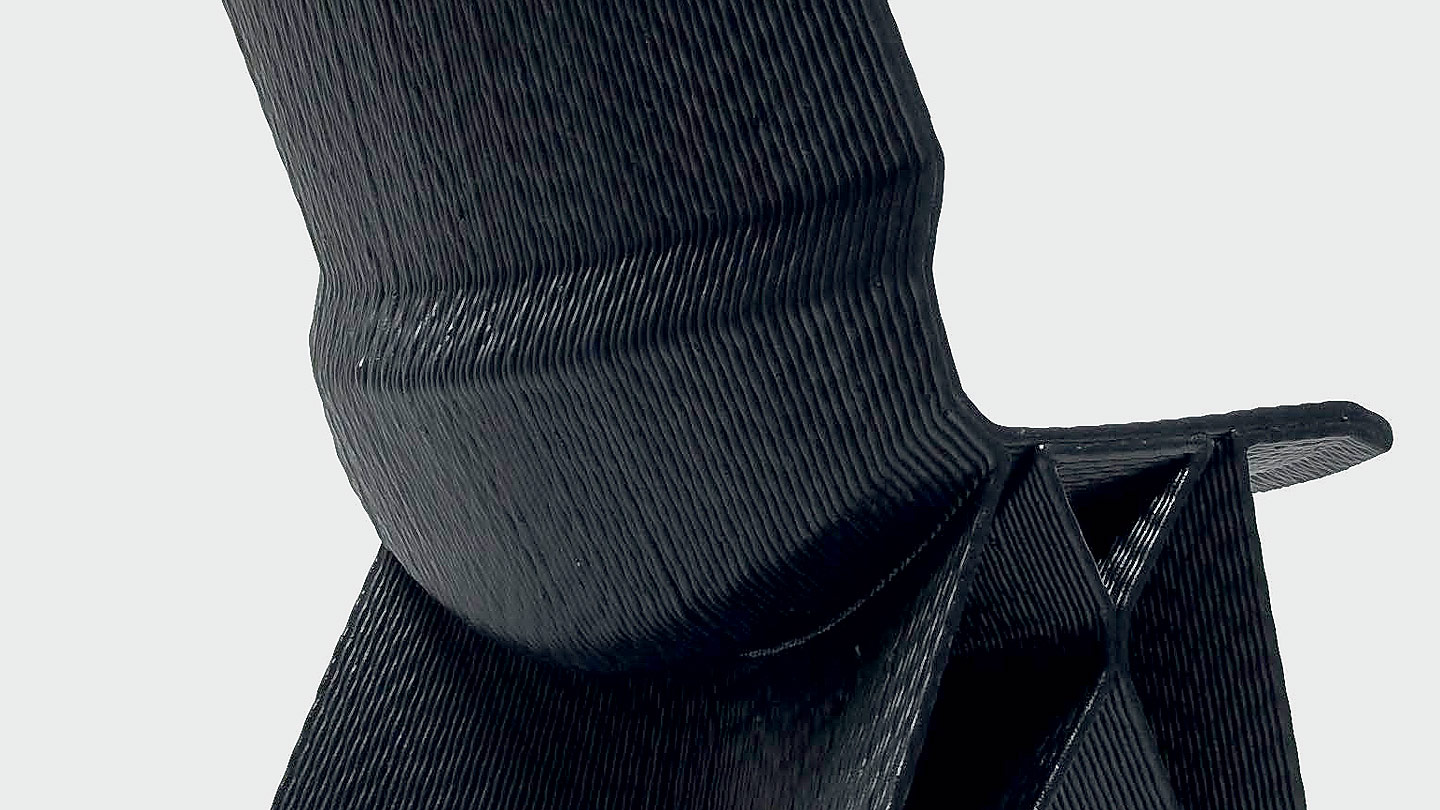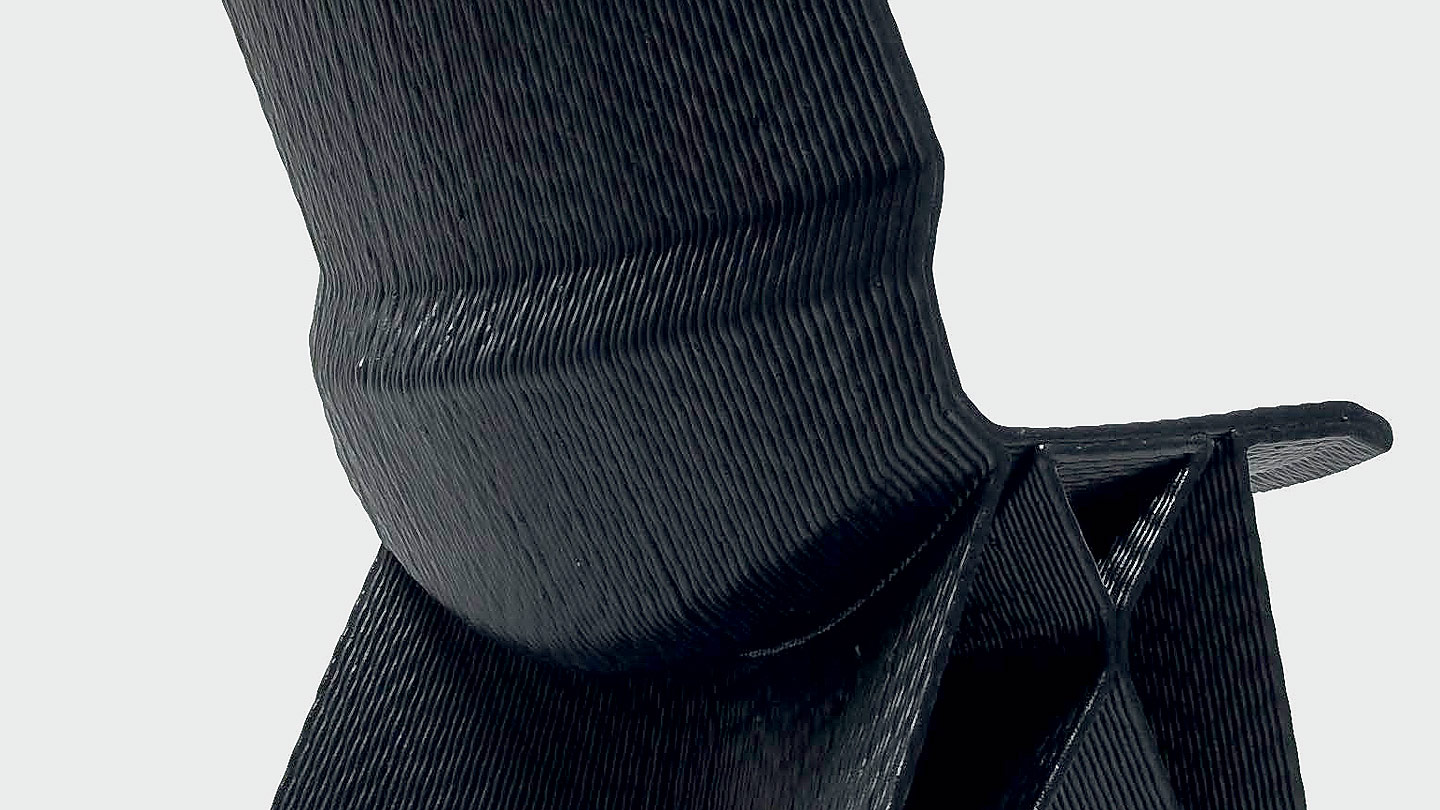 Endless Chair, 2010
Recycled plastics, H 79 x W 40 x D 62 cm
Photo© Studio Dirk van der Kooij
MAKING OF
THE ENDLESS CHAIR
ABOUT THE DESIGNER
Dirk van der Kooij
Dirk van der Kooij is one of the most influential Dutch designers of recent years. In 2009 he graduated from the Eindhoven Design Academy, The Netherlands, having designed a robot arm that extrudes large objects like furniture from recycled material, a worldwide first.

Ever since the introduction of this new technology, Studio Dirk van der Kooij has been creating products with a strong visual impact. In the design of chairs, tables, vases and light fixtures he combines tradition and technology, craft and digital robot techniques. Every piece is an industrially produced "one-of-a-kind".
More about Dirk van der Kooij's work
Dirk van der Kooij *1983

Studies: HMC vocational college for woodworking, and cabinet making, Amsterdam, Design Academy Eindhoven
Studio: since 2009
Philosophy: Processes are as important as the final product itself / Rethinking craftsmanship, embracing technology and machines.
Exhibitions: National gallery of Victoria, Melbourne, Centre Pompidou, Paris, MoMA, New York; Stedelijk Museum, Amsterdam; Vitra Design Museum, Weil am Rhein; London Design Museum
Cooperations: W Hotel Amsterdam, with BK Architects (ISR), Council of Justice in The Hague, Deloitte Amsterdam with Concern amongst others
Status: designer and entrepreneur
Lives/works: Amsterdam

Contact: www.dirkvanderkooij.com